February 9, 2023
A Workshop on Guiding Questions to Plan for Research Translation 
We welcome you to participate in our  LASER Focused event, a workshop on Guiding Questions to Plan for Research Translation, Feb. 9, 2023 @ 9AM EST/5PM EAT. Catholic Relief Services' Dr. Alexandra Towns and Dr. Laura Riddering will provide an overview of a workbook that outlines a concise process to use five guiding questions to develop a research translation strategy, implementation plan, and monitoring and evaluation plan. Academic researchers, development practitioners, and donors can use this workbook to strategize and plan for research impact. 
Register here: https://iu.zoom.us/meeting/register/tZIpcOigrjguEtDezINdTd0wZEnh5k_2TxjF
Download the workbook in advance to effectively plan for research translation in your work.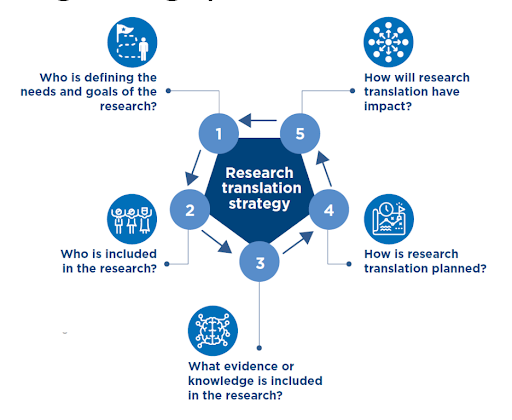 ALEXANDRA TOWNS, PH.D.
RESEARCH TRANSLATION STRATEGY LEAD
Dr. Alexandra Towns is the Research Translation Strategy Lead with Catholic Relief Services (CRS), focusing on developing and implementing LASER's research translation strategy, with an emphasis on practitioner engagement. Alexandra has worked for CRS since 2015, advising on research and university collaborations to improve the programming in the 100+ countries where CRS works. Dr. Towns has also led assessments on African indigenous vegetables for CRS food security programs in Madagascar, Malawi, Niger, Uganda, and Zambia and teaches as an adjunct professor at Towson University. Prior to joining CRS, Alexandra worked at Naturalis Biodiversity Center, researching West African plant markets and African plant-based medicine for maternal and infant health. Alexandra holds a PhD from Leiden University and a MS from the University of California, Davis.
LAURA RIDDERING, PH.D.
RESEARCH TRANSLATION ADVISOR
Dr. Laura Riddering is the Research Translation Advisor with Catholic Relief Services (CRS), focusing on the design,  development, and implementation of tools and platforms to increase collaboration between practitioners and researchers. Dr. Riddering completed a Ph.D. in Geography & Environmental Science from the University of Maryland, Baltimore County (UMBC) and a M.A. in International Development & Social Change from Clark University. In graduate  school she conducted qualitative research with artisans and coffee farmers in cooperation with nonprofits in Guatemala to examine how actors in civil society work together transnationally to improve livelihoods. Previous to graduate school, Laura worked with the International Union for Conservation of Nature (IUCN) in Switzerland and Peace Corps in Guatemala.
Blockchain Technology & Kenyan Agriculture - January 12 @ 9AM EST
Time: January 12, 9AM EST
Description: Join us on January 12, 2023, as Virginia Tech's Drs. Ralph Hall and Jessica Agnew share their experiences exploring the use of blockchain technology to improve food security in western Kenya. Learn more about their work, challenges in agriculture in western Kenya, and the potential for blockchain technology to transform food security outcomes. In this fireside chat, Dr. Agnew and Dr. Hall will explore how Embedded Research Translation leads to sustainability and scalability of innovative digital technologies that address strengthening agri-food value chains that support nutrition.
Additional Information: Project webpage, final report, and policy brief
Presenters:
Jessica Agnew has been working internationally for nearly 10 years, building interdisciplinary expertise that spans across the field of agricultural economics, nutrition, behavior change, business, and policy. She holds a PhD in Planning, Governance, and Globalization with a specialization in International Development Planning and an MPH from Virginia Tech. She also earned her MSc and BA in Food, Agriculture, and Resource Economics from the University of Guelph, Canada. Agnew's research focuses primarily on advancing market-based approaches to nutrition, strengthening behavioral and social change communication to improve nutrition using novel, evidence-based approaches, and development of agricultural value chains in East Africa. In 2020, she received a USAID-funded research grant to investigate the use of blockchain in strengthening value chains for African indigenous vegetables in western Kenya. In addition to her international work, Agnew also works to improve food security at Virginia Tech. Since 2017, she has served as part of the research team investigating the state of food access and security at Virginia Tech, served as part of the task force to identify pathways to improve students' access to nutritious foods, and assisted with evaluation of The Market at Virginia Tech in its formative stages to help meet students' needs more effectively.
As the associate director for CALS Global, Agnew convenes collaboration between international partners and students and faculty of CALS to create global impact in agriculture and life sciences fields. She also supports the implementation of strategic priorities for the college and CALS Global to advance the model of the global land grant university.
Ralph is an Associate Professor in Urban Affairs and Planning at Virginia Tech, where he also serves as the Associate Director of the School of Public and International Affairs (SPIA) and Director of SPIA Undergraduate Studies. He has over two decades of academic and professional experience in applying the concept of sustainable development to socio-technical systems with a specific emphasis on transportation systems in developed regions, and rural water supply and sanitation systems in developing regions. Ralph has published two significant co-authored works on "Sustainable Transportation: Indicators, Frameworks, and Performance Management" (2015) and "Technology, Globalization, and Sustainable Development: Transforming the Industrial State" (2018). Ralph is currently developing research agendas around new economics (with a focus on binary economics and community wealth building), food access and security at institutions of higher education, and the use of blockchain technology to improve food security in last-mile agricultural communities.
Effectively Managing USAID Grants - September 14 @ 9AM EDT
Panelists from USAID, Purdue University, and Catholic Relief Services will share experiences managing USAID funding, common challenges, and ways to effectively implement grants from USAID. Learn more from researchers, practitioners, and donors about how to more effectively manage your USAID funding post-award.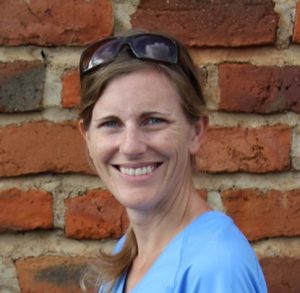 Applying for USAID Grants - August 24th @ 9AM EDT
LASER PULSE invites you to join us on August 24th @ 9AM EDT for a panel discussion on Applying for USAID Grants. Panelists from USAID, Purdue University, and Catholic Relief Services will discuss experiences, best practices, and new trends in applying for funding through USAID. Attend to learn more from researchers, practitioners, and donors about how to navigate USAID grant applications and ways to make your applications stronger. RSVP and make sure to add the event to your calendar!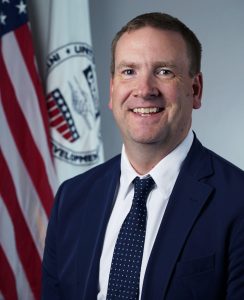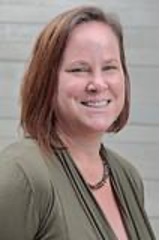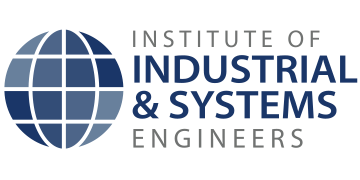 Improving the Human Condition by Solving the Challenges Associated with Humanitarian Aid Supply Chains
Session time: July 6, 2022, 8 am-9 am EDST
The War in Ukraine, the global COVID-19 pandemic, an Ebola outbreak in the Democratic Republic of Congo, drought conditions in Sudan and Somalia, and civil unrest in Myanmar. These are just a few of the recent global crises where humanitarian aid is needed. When crises like these and others occur, the people in the areas affected require humanitarian aid. While physical donations are often in great supply, the ability to get those critical goods and services to the people who need them is a significant challenge. This interactive panel will focus on a variety of disruptive innovations in humanitarian supply chains that aim to overcome these challenges. Experts will discuss the complexity of stakeholders, partners, and communities to support and manage the supply chain for humanitarian missions. During the panel discussion, we will discuss  the current state of such operations and their challenges, the areas we need more evidence-based research to support best practices and program design, and will hear the viewpoints from the donor (World Food Program), the implementer (Catholic Relief Services), and the private sector (NTELX, Premise).  Through this webinar, new collaborations in problem-solving, between donors, practitioners, the private sector, and academia, are likely to emerge as challenges facing humanitarian supply chains are discussed.
This session is interactive and you may submit your questions for the panel here before the session.
What is LASER PULSE?
What is the Institute of Industrial and Systems Engineers (IISE)?
What is Industrial Engineering?
Host:

Yuehwern Yih
, Ph.D.
IISE Fellow
 Academic Director, LASER PULSE
Professor, Industrial Engineering, Purdue University. 
President-Elect, IISE Logistics and Supply Chain Division
Assistant Professor, Industrial Engineering, University of Pittsburgh
Expert Panel: 
Exploring critical topics in international development, research translation, and project management through an interactive platform with LASER PULSE Network members
LASER Focused Webinar Series - June 23, 2022
Higher Education Institution Research Infrastructure, Research Translation, and Sustainability Mechanisms in Countries Affected by Conflict: A Case Study of Somalia and South Sudan
LASER PULSE and Makerere University-ResilientAfrica Network (RAN) invite academic researchers, practitioners, and donors to join us on June 23, 2022 at 8AM EDT/3PM EAT to engage around research infrastructure, translation, and sustainability for higher education institutions in Somalia and South Sudan.
About the Webinar
During this webinar, the team at Makerere University-ResilientAfrica Network (RAN) will disseminate research findings from the South Sudan/Somalia Higher Education Institution Gap Analysis. The webinar will be guided by the title: "Higher Education Institution Research Infrastructure, Research Translation, and Sustainability Mechanisms in countries affected by conflict. A case study of Somalia and South Sudan."
Insights Into the South Sudan/Somalia Gap Analysis
Higher Education Institutions (HEIs) are strategically placed to address information and data needs to inform development challenges in Low and Middle Income Countries (LMICs) and other similar localities. Research and innovation ecosystems in HEIs in low-and-middle-income countries like those in Africa face unique challenges; this is even worse for HEIs in areas/countries affected by conflict. We highlight these issues using the two-country case study involving South Sudan and Somalia. This webinar session presentation and discussion will review several challenges, including the lack of investment in government funding for research and innovation, political instability and conflict, centralized ethical review processes, inadequate institutional research infrastructure, and uncertain research sustainability mechanisms. This session will also highlight challenges faced by women researchers who lack support, funding, and encouragement to engage in research. Participants will also engage in sharing recommendations to address the research gaps affecting HEIs in conflict settings.
Speakers:
Dr. Angella Atukunda (MB. ChB, M. Med – Internal Med)
Dr. Atukunda is a Medical Doctor by basic training. She is the Engagement Officer at the ResilientAfrica Network (RAN), Makerere University School of Public Health where she coordinates research and innovation activities at the RAN innovation's laboratory. She holds a Bachelor's degree in Human Medicine and Surgery from Makerere University; a post graduate diploma in Healthcare Management from Uganda Management Institute (UMI) and a Master's degree in Medicine – Internal Medicine from Makerere University.  She is passionate about innovations and research for development.
Nathan Tumuhamye (BCP, MSc, PGD (M&E)
Nathan is a research fellow at Makerere University School of Public Health and Director Operations/Director Eastern Africa Resilience Innovation Lab, ResilientAfrica Network. He holds a Bachelor's Degree in Community Psychology, a Master's Degree in Health Services Research of Makerere University, a post graduate Diploma in Monitoring and Evaluation from Uganda Management Institute (UMI) and is currently pursuing a PhD in Public Health with a focus on climate change and Health systems strengthening. Nathan has 10 years' experience in project management, evaluations, research, innovation management and 6 years in Leadership position that involve multi-country implementation (Research, innovation design and management).
LASER Focused Webinar Series – March 23, 2022
Maximizing the potential for your academic-practitioner collaboration
LASER PULSE invites academic researchers, practitioners and donors to join us on March 23rd, 8AM EST for LASER Focused: Maximizing the potential for your academic-practitioner collaboration.
"Why do I need to partner with a researcher?" This was a question that was asked in a LASER PULSE's Research for Development event. Since then we conducted empirical research to understand different factors and barriers that influence the likelihood of participation in academic-practitioner collaborations. Our statistical research findings are agnostic of sector and geographic regions and applicable to anyone interested in academic-practitioner collaborations. We invite academic researchers, practitioners and donors to this interactive session, to engage in an evidence-based discussion on how to challenge the status quo and shift traditional mindsets for collaborative research and leave with an actionable framework for maximizing the potential of such collaborations.
Research Abstract: SDG 17 highlights the need for partnerships to address complex development challenges. Research partnerships between academics and development practitioners are emerging especially as more donor organizations like USAID and DFID are promoting evidence based programming, results based frameworks and approaches to bridge knowledge-practice gaps. Sustainability of development goals in the context of researcher-practitioner partnerships relies on the ability of practitioners to utilize research evidence into their programming. Thus, LASER PULSE sought to produce research to investigate the correlations between underlying motivations, past experiences, and barriers faced to the likelihood that academics and practitioners would participate in such collaborations in the future. Our findings provide researchers, practitioners, and donors an evidence-based framework for designing more effective collaborations.
Speakers Include:
Dr. Priyanka Brunese is a Research Scientist and Scientific Research Manager at the LASER PULSE (Long-term Assistance and SErvices for Research, Partners for University-Led Solutions Engine) Higher Education Institution Network at Purdue University. She has served on several research teams funded by USAID and is currently the lead researcher for one of their Private Sector Engagement Hub's research projects. Prior to this role, she was the Measurement & Evaluation Lead at Purdue Center for Regional Development and Community Development Extension. She was an Emerging Leader in Science & Society (ELISS) Fellow from AAAS which focused on bringing local community voices on epidemic preparedness to national policymakers. She also has several years of experience working in the private sector where she worked on partnership change management and organizational effectiveness. She has a PhD in Organizational Studies from Purdue University's Department of Technology Leadership & Innovation, an MS in Management of Information Systems from Purdue University's Department of Computer & Information Technology.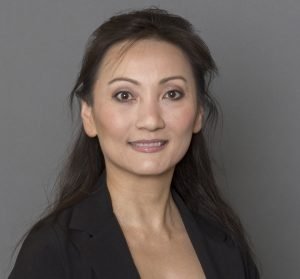 Dr. Yuehwern Yih is a Professor of Industrial Engineering at Purdue University and currently serves as the Academic Director of LASER PULSE. Dr. Yih has vast experience, including leadership, working with interdisciplinary and cross-sectoral partners in co-creation and co-designing practical technology solutions guided with a system lens considering human factors, workflow, environments, capacity, and resources. Dr. Yih's core research focuses on understanding system dynamics and improving the outcomes of complex systems under volatile environments. She has published over 150 scientific articles, conference proceedings, books, and book chapters on the system engineering approach in advanced manufacturing systems, supply chains, humanitarian assistance, and health care. Dr. Yih is an IISE Fellow and ELATE Fellow.
LASER Focused Webinar Series - February 24, 2022
LASER PULSE invites you to join us on February 24th, 8AM EST/4PM EAT for LASER Focused: Psychosocial Support in South Sudan. Panelists from Catholic Relief Services, University of Notre Dame, Purdue University, and the USAID Mission in South Sudan will discuss a recently-concluded LASER PULSE project and localization tool with implications for your work in development. Learn more about psychosocial support in education, localizing within the South Sudan context, and efforts toward completing research projects in conflict areas. 
RSVP to the event at https://iu.zoom.us/meeting/register/tZMudeivqDwsHtA9Vsps7uBnZToqF7lGjyGN
To learn more in advance of the event, read the recent JEiE publication and visit the project's web page.
The Impact Evaluation of Psychosocial Support on Children's Well-being, Literacy, and Math Outcomes in the Integrated Essential Emergency Education Program project sought to produce research to inform decision making about future directions for the UNICEF-led Integrated Essential Emergency Education (IEEES) Program in South Sudan. It also applied lessons learned to guide development strategy in the broader fields of education in emergencies and in social and emotional learning. The purpose of the impact evaluation was to seek an evidence base for psychosocial intervention in a conflict setting through an evaluation of the impact of psychosocial support interventions in the context of South Sudan.
Speakers: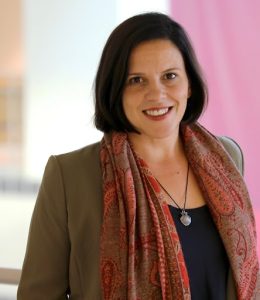 Arlene Benitez, EdD, serves as Technical Advisor for Education at Catholic Relief Services, where she provides guidance and support to country programs with primary responsibility for education in emergencies. Prior to joining CRS, she served Director of the Center for International Education, Development, and Research (CIEDR) at Indiana University's School of Education, where she developed and directed donor funded programs in pre- and in-service teacher education, gender inclusive education, education in emergencies, curriculum review and design, higher education, and citizenship/human rights education at primary and secondary level in a variety of countries and contexts including: Afghanistan, South Sudan, Kosovo, Macedonia, Turkey, Armenia, India, Malawi, and Ecuador. She served as Principal Investigator for the USAID-funded Impact Evaluation of Psychosocial Support on Children's Well-being, Literacy, and Math Outcomes in UNICEF'S Integrated Essential Emergency Education Services Activity in South Sudan, through LASER PULSE. Arlene also served as Program Director for the USAID-funded Master's in Education in Emergencies Program (MEP) at the University of Juba to prepare educational leaders in South Sudan and assisting South Sudanese universities and the education system to promote social cohesion, peace building, and conflict mitigation and the South Sudan Higher Education Initiative for Equity and Leadership (SSHIELD) Program.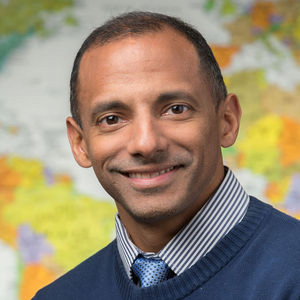 Tom Purekal leads and manages a cross section of programs within the Notre Dame Pulte Institute's Innovation and Practice Division. His extensive programming and project design experience encompass sectors such as peacebuilding and governance; education; disaster risk reduction; and water, sanitation, and hygiene (WASH). He is also the Program Director for the USAID-funded global education research activity called Supporting Holistic and Actionable Research in Education (SHARE) and a Pulte Institute Term Assistant Teaching Professor of the Practice.
Prior to joining the Pulte Institute, Purekal spent nearly a decade overseas working for Catholic Relief Services (CRS) in India, South Sudan, and Myanmar, among other countries. Prior to his time with CRS, Purekal worked as the director of operations and business development for a small agriculture manufacturer's distributor in Florida, the sub-director of an orphanage in Honduras, and an advertising executive in New York City.
Purekal holds an MBA from the McDonough School of Business at Georgetown University, as well as a Bachelor's in Government from the University of Notre Dame.
Dr. Jennifer DeBoer is Associate Professor of Engineering Education and Mechanical Engineering (courtesy) at Purdue University. Dr. DeBoer conducts education research and supports diverse students around the world as they are empowered to access, develop, and meaningfully apply engineering skills in their own communities. She has won multiple awards from the National Science Foundation (NSF), the American Education Research Association, the Spencer Foundation, and the US Department of State. During her first year as assistant professor, she received the NSF's prestigious Early CAREER Award, and in 2017, she received the American Society for Engineering Education Mara Wasburn Women in Engineering Early Engineering Educator Award.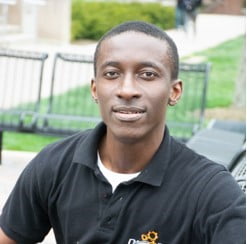 Moses Olayemi is a Graduate Research Assistant in the School of Engineering Education at Purdue University. His research revolves around the development of local competency in sub-Saharan Africa. He has been working within the sub-Saharan African STEM Education landscape as a teacher trainer, teacher, and researcher for close to a decade. He aspires to leverage research-based empirical evidence to influence education policies in Africa.
Wendy Wheaton (PhD) is currently working as a Senior Education Advisor for USAID. She has over 20 years of experience in developing educational standards, policies, guidance, programs, and technical response modalities in Africa, with particular expertise in conflict and crisis settings.
Prior to joining USAID, she was Senior Director for Education and Protection at Plan International's Headquarters and held previous positions at the World Bank, UN, and international NGOs over the years. She served in representational roles at the global level across the humanitarian and development communities as well as within academic technical groups focused on education, child protection, and mental health/psychosocial support fields of practice. 
In between being based overseas for 15 years, she worked primarily on education and protection programs for displaced children and youth who were associated with fighting forces/armed groups and conducted research on peacebuilding through education, adolescent psychosocial well-being, education in emergencies, GBV, and provided technical inputs to International Guidance on each of these topics.
She has also served as an Adjunct Faculty member teaching courses for five years at Georgetown University's Justice and Peace Center. Her studies include Rutgers College (BA), Columbia's School of International and Public Affairs (MIA), her doctoral work at CIE with UMass Amherst, and coursework at Harvard's Graduate School of Education.
Mamour Choul Turuk is an Associate Professor of Applied Linguistics and TESOL, College of Education – Upper Nile University. His research and teaching interests involve Thinking skills, Discourse Analysis, Psycholinguistics, and Sociolinguistics. He was the Lead Research Associate on the Psychosocial Support (PSS) Intervention Impact Evaluation project provided by UNICEF through the Integrated Essential Emergency Education Services (IEEES) for Protection, Resilience, and Recovery project in South Sudan. His published works revolve around L2 classroom interactions and infusion of critical thinking in L2 classrooms.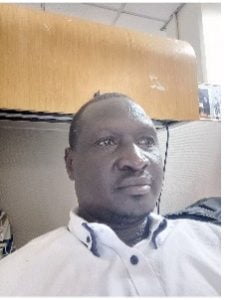 Daniel Wani has over 15 years of experience working in Humanitarian and Development programming and management in the education and youth sectors. Specifically, in the areas of primary and Alternative Education Systems involving formal and non-formal approaches; Education in emergency and child protection, M⪙ and teaching, training, and formative support supervision. All these roles done both in public and private entities including: the Government of South Sudan, UN-ILO and various INGOs entities operating in recovery and development contexts.

Daniel holds a M.A in International Development from Andrews University (USA) and M.A in Education (Innovation in Learning and Teaching) from University of South Wales (UK) in addition to bachelor's degree in Public Administration from Kampala International University (Uganda).

Currently Daniel is working for USAID/South Sudan serving as Education Program Management Specialist and project manager for selected education sector activities within the USAID/South Sudan Mission education portfolio since 2013.
Daniel was the South Sudan Mission Point of Contact for the LASER South Sudan PSS project.
LASER Focused Webinar Series - December 15, 2021
Join us on Wednesday, December 15, at 8AM EST/1PM GMT, for the second LASER Focused event on New Tools and Trainings for Research Translation: Overview & Demonstrations.
Hear from experts at Indiana University and participate in breakout sessions on dissemination planning, nudging, storytelling, and policy change. View modules and resources on these topics, available at https://laserpulse.org/learning. 
RSVP to the event at https://laser-pulse.circle.so/c/laser-pulse-events/laser-focused-2. 
You can find additional information on speakers below: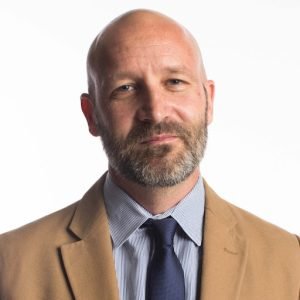 Dr. Matthew Aalsma is a Professor of Pediatrics and Psychology and Director of the Adolescent Behavioral Health Research Program. Trained as a forensic psychologist, Dr. Aalsma focuses on research with vulnerable populations, including youth in the mental health and juvenile justice systems. His current research agenda includes exploring system-wide and individual efforts to improve the utilization of mental and physical health care for children and adolescents. He has been involved in research and public efforts to improve the health of children, adolescents and adults through public health care collaboration and transformation in the public sector, including criminal justice, mental health, and public policy. He is director of the Implementation Science research program through the Indiana University Clinical and Translational Sciences Institute and involved in several implementation trials to improve the care of youth through expansion of evidence-based interventions. 
Dr. Malaz Boustani is a senior implementation scientist with extensive experience in conducting implementation research with a main focus on developing tools, processes, and strategies to rapidly implement evidence-based and cost-effective health care solutions in the real world. Dr. Boustani is the Founding Director of the Regenstrief Center for Health Innovation and Implementation Science (CHIIS).
Over the past decade, Dr. Boustani has built a clinical laboratory , the Agile Innovation Network of more than 13,000 providers within the Midwest region including Illinois, Indiana, Michigan, Ohio, and Kentucky.  He has used this clinical laboratory to train implementation scientists and has developed a graduate certificate in Innovation and Implementation Science to provide the country with transformational agents who are skilled in building learning health care systems. The network has been selected as an approved contractor for the Centers for Medicare and Medicaid Services (CMS) Indefinite Delivery/ Indefinite Quantity (IDIQ) contract to support quality improvement efforts and clinical innovation across settings and programs to maximize impact to healthcare titled the Network of Quality Improvement and Innovation Contractors (NQIIC).
Dr. Boustani is the author of the new book: Agile Implementation; A model for implementing evidence-based healthcare solutions into real-world practice to achieve sustainable change.
Dr. Holden is an engineer, psychologist, and implementation scientist who leads a funded program of applied research on aging and disease care and prevention. His research designs and evaluates technology-based interventions for middle-aged and older adults living with or at risk for chronic disease and disability, including heart failure, dementia, and hypertension. His work on aging and chronic disease appears in multidisciplinary venues including gerontology, cardiology, nursing, informatics, pharmacy, psychology, and engineering journals. Books include the handbook The Patient Factor, on patient ergonomics, the study and design of patient work.
Dr. Holden's research on health and healthcare has earned an international reputation for the application of innovative methods to promote behavior change, self-care adherence, and technology-supported care in diverse populations. These innovations include the use of participatory co-design to involve patients, families, and clinicians in the design of health interventions; the development of mobile applications and advanced sensors to deliver evidence-based decision support; and the application of systems engineering to support patient safety and quality of care. In recognition of his contributions to innovation in health and healthcare, he has received honors from professional societies in human factors, informatics, and safety science, and has served as expert advisor for national organizations including the Leapfrog Group, Mathematica Policy Institute, and AHRQ.
Dr. Holden has earned degrees in industrial engineering (PhD, MS) and psychology (PhD, MS, BS), with concentrations in health systems engineering and social-cognitive psychology. He is a founding faculty associate of the National Center for Human Factors Engineering in Healthcare and the Chief Healthcare Engineer in the Center for Health Innovation and Implementation Science. Dr.  Holden has recently joined Indiana University's School of Public Health-Bloomington as Professor and Chair of the Department of Health & Wellness Design.
Dr. Jim Kelly is associate professor and director of undergraduate studies in The Media School at Indiana University, where he teaches photojournalism and healthcare reporting. His research examines audience perceptions of photojournalism ethics. A former newspaper and wire service photographer, he is the former editor of Visual Communication Quarterly and has headed five Citizen Exchanges for the U.S. Department of State that trained working journalists in South Asia and East Africa on social issues reporting including HIV/AIDS. He is a Herman Frederic Lieber Distinguished Teaching Professor and received his Ph.D. in mass communication from IU in 1990.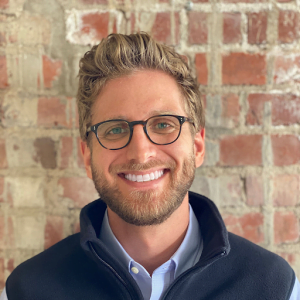 Michael Scanlon is Assistant Director of Research at the Indiana University Center for Global Health and Associate Director of Research at the Academic Model Providing Access to Healthcare (AMPATH), a partnership between Moi University, Moi Teaching and Referral Hospital (MTRH), and a consortium of universities led by Indiana University. In these roles, Michael coordinates collaborative research activities of researchers from over a dozen universities in the US, Kenya, Canada, and Europe and works to strengthen research infrastructure and capacity with partners Moi University and MTRH in the areas of basic science, clinical research, public health, and policy research, among others. Michael is also a PhD Candidate in Global Governance and Human Security at the McCormack Graduate School of Policy and Global Studies at the University of Massachusetts Boston. His dissertation research examines labor relations governance and policy in the public health sector in Kenya, for which he has received support from the National Institutes of Health's Fogarty International Center Global Health Fellowship and a US Fulbright Student's Program Research Award. Michael has over ten years of experience in global health with a strong interest in health systems research and policy and the role research and researchers can play in evidence-informed and participatory health policy and planning.
LASER Focused Webinar Series - November 3, 2021

LASER PULSE is launching a webinar series, LASER Focused, to explore critical topics in international development and research translation, and provide an interactive platform with Network members. Join us at the opening session of the series, titled Maximizing Your LASER PULSE Experience to learn more about how LASER PULSE is applying Embedded Research Translation, new ways to get involved with the LASER PULSE Network moving forward, and what to expect from future sessions of the LASER Focused Series.


In case you missed the event, you may view the recording of the webinar below.
Christopher Rice
Research Translation Communication Lead
Chris Rice is the Research Translation Communication Lead within the LASER PULSE Consortium and Indiana University Center for Global health. He works to ensure project-funded research is effectively translated into the field, specifically focusing on communications-related strategies and deliverables. This includes developing capacity building tools and trainings and actively working with researchers, practitioners, and implementers to translate research into policy or practice in a variety of sectors around the world.
Pallavi Gupta
Program Director
For past 14 years Pallavi has worked across engineering, management consulting, social entrepreneurship and international development with public, private and academic institutions. She has significant experience working with R&D, tech and non-tech solutions for global development challenges via co-creation, cross-sector partnerships and other such collaborative approaches. Pallavi has led and managed projects in R&D translation for socio-economic impact both in US and internationally in 17+ countries.
Alexandra Towns
Research Translation Strategy Lead
Dr. Alexandra Towns is the Research Translation Strategy Lead with Catholic Relief Services (CRS), focusing on developing and implementing LASER's research translation strategy, with an emphasis on practitioner engagement. Alexandra has worked for CRS since 2015, advising on research and university collaborations to improve the programming in the 100+ countries where CRS works.
Jeff Goecker
Communication Specialist