Pre-Award Toolkit to Strengthen Your USAID Funding Application
April 6, 2023, 9AM EDT/4PM EAT
Join us as LASER PULSE representatives from Purdue University and Makerere University-ResilientAfrica Network demonstrate tools that can strengthen your funding applications to USAID. This toolkit is relevant to those who are in the process of applying for USAID funding in response to a call for proposals or call for applications, as well as those who have received an award. Three core areas are covered in the toolkit and include:
Compliance to environmental requirements
Integration of gender considerations in proposals and applications
Finance and administrative engagement.
Speakers: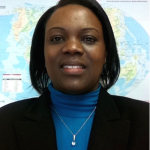 Betty Bugusu
is a project management professional with 18+ years of experience leading complex international development projects in Africa, Asia, the Middle East, South America and the US. She is the Technical Director for LASER PULSE (Long-term Assistance and Services for Research Partners for University-Led Solutions Engine, a USAID-funded program led by Purdue University. She provides technical oversight to LASER PULSE research awards in various USAID focus areas. She oversees all phases of the project's lifecycle from acquisition to closeouts, including coordinating across program core functions, such as awards contracts, knowledge management, and communications, while ensuring high-quality outputs and donor compliance. Before joining LASER PULSE, Betty was the Managing Director for the International Food Technology Center at Purdue, whose goal is to develop and use food technologies to enhance food security and economic development in developing countries. She was responsible for all aspects of the Center, including personnel, budgets, projects, and internal/external communications. Her roles included developing priorities for the Center, establishing liaisons and partnerships with domestic and international stakeholders, and overseeing food security-related projects. She also served as the Director of the Feed the Future Food Processing and Postharvest Handling Innovation Lab, a project funded by the USAID's Bureau for Resilience and Food Security. Betty obtained her B.S. degree in Agriculture from Egerton University, Kenya, and her M.S. and Ph.D. in Food Science from Purdue University.
Suzi Cyr
is the Assistant Director of Awards Management for Purdue Applied Research Institute's Global Development and Innovation Division (PARI-GDI). She has more than 15 years of experience in financial management in higher education. Most recently, Suzi served as an international sponsored programs manager for the LASER PULSE consortium. Prior to joining LASER PULSE and then PARI-GDI, she served provided fiscal management to several units spanning Administrative Operations, Environmental Engineering, Construction Engineering Management, Global Engineering Programs & Partnerships, and manufacturing initiatives such as the Composites Manufacturing & Simulation Center and the Indiana Manufacturing Competitiveness Center. Suzi earned a Bachelor's degree from Purdue University's West Lafayette campus and is actively pursuing her Master's of Business Administration.
Ruth Nsibirano
is a Senior Lecturer at the School of Women and Gender Studies, Makerere University. Ruth has served in several capacities in the University: has over twelve years' experience in the teaching of Women and Gender, is a competent gender trainer, a gender analyst and researcher. Ruth is a committed and competent online facilitator, online content developer who feels strongly about the use of ICTs to enhance teaching and learning. Ruth is also a co-founder of Health Link Foundation (HELIFO) a duly registered non-governmental organization whose aim is to enhance social transformation through action research, capacity building. Ruth is a gender and community engagement activist involved in supporting and promoting efforts targeting advancement of gender equality, attainment of improved livelihood options for the under privileged as well as improved access to quality and affordable health care services. Areas of interest include mainstreaming gender in development practice, including the voices of the marginalized groups, promoting social inclusion and equity using feminist and intersectional approaches; assessing and addressing negative gender dynamics that affect participation, equitable access to and use of resources including information and communication technologies in education, health, agriculture among others