LASER Focused Webinar Series - August 24, 2022 - Applying for USAID Grants
LASER PULSE invites you to join us on August 24th @ 9AM EDT for a panel discussion on Applying for USAID Grants. Panelists from USAID, Purdue University, and Catholic Relief Services will discuss experiences, best practices, and new trends in applying for funding through USAID. Attend to learn more from researchers, practitioners, and donors about how to navigate USAID grant applications and ways to make your applications stronger. RSVP and make sure to add the event to your calendar!
Speakers Include: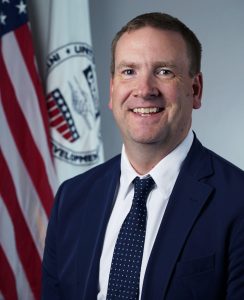 Matthew Johnson is the U.S. Agency for International Development's (USAID) Industry Liaison and Communications Director for the Office of Acquisition and Assistance. In this role he helps to connect and engage with organizations around doing business with USAID. He has led a number of initiatives in support of these efforts, including the creation of WorkwithUSAID.org, the Agency's live-feed Business Forecast, the development of the first-ever Acquisition and Assistance Strategy, and the New Partnerships Initiative. He has been with USAID since 2008. Prior to joining USAID, he served as the Director of Presidential Personal Correspondence and the Deputy Director of Presidential Writers at the White House.
Dr. Maggie Linak currently works at USAID in the Innovation, Technology, and Research Hub (DDI/ITR) where she focuses on sourcing, piloting, and scaling research and technology innovations for the developing world as part of a network of institutes of higher education called the Higher Education Solutions Network (HESN). These programs span the globe and work to build and understand resilience, support innovation with, for, and by local communities, evaluate systems and approaches to support international development, provide training and research in cross disciplinary areas, and translate research findings to decision makers. Working as a Program Officer, she manages more than a dozen contracts and cooperative agreements while leading the budget, procurement, and planning needs for the ITR Hub. Before coming to USAID she worked for the Senate Majority Health, Education, Labor and Pensions (HELP) Committee and is a chemical engineer by training with a background in experimental and computational biomedical research and genetic engineering.
Dr. Arvind Raman is the PI and Director of the LASER PULSE program and Executive Associate Dean for the College of Engineering at Purdue University. Dr. Raman has co-authored over 140 peer-reviewed journal articles, held visiting positions at universities in Spain, the UK, and Germany, and secured funding from the NSF, NIH, NASA, and NNSA. He is an American Society of Mechanical Engineers fellow, College of Engineering Outstanding Young Investigator awardee, and NSF CAREER awardee.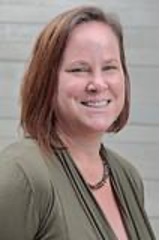 Beth Carroll is the Chief of Party for the Catholic Relief Services Haiti Resilience and Food Security Activity, Ayiti pi Djanm ("A Stronger Haiti"). Beth has over 15 years of experience in resiliency, sustainability, and community engagement in complex development and humanitarian projects and 25 years of experience as a senior manager, including with a Fortune 50 company. Beth also has extensive experience in pre-positioning and resource mobilization for a multitude of donors including USAID, USDA, the EU, IDB, and the WFP, among others.