LASER Focused Webinar Series - February 24, 2022 - Psychosocial Support in South Sudan
LASER PULSE invites you to join us on February 24th, 8AM EST/4PM EAT for LASER Focused: Psychosocial Support in South Sudan. Panelists from Catholic Relief Services, University of Notre Dame, Purdue University, and the USAID Mission in South Sudan will discuss a recently-concluded LASER PULSE project and localization tool with implications for your work in development. Learn more about psychosocial support in education, localizing within the South Sudan context, and efforts toward completing research projects in conflict areas. 
To learn more in advance of the event, read the recent JEiE publication and visit the project's web page.
The Impact Evaluation of Psychosocial Support on Children's Well-being, Literacy, and Math Outcomes in the Integrated Essential Emergency Education Program project sought to produce research to inform decision making about future directions for the UNICEF-led Integrated Essential Emergency Education (IEEES) Program in South Sudan. It also applied lessons learned to guide development strategy in the broader fields of education in emergencies and in social and emotional learning. The purpose of the impact evaluation was to seek an evidence base for psychosocial intervention in a conflict setting through an evaluation of the impact of psychosocial support interventions in the context of South Sudan.
Speakers: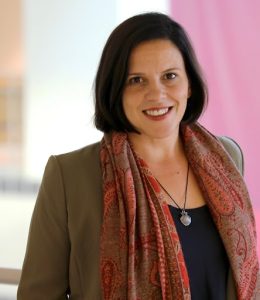 Arlene Benitez, EdD, serves as Technical Advisor for Education at Catholic Relief Services, where she provides guidance and support to country programs with primary responsibility for education in emergencies. Prior to joining CRS, she served Director of the Center for International Education, Development, and Research (CIEDR) at Indiana University's School of Education, where she developed and directed donor funded programs in pre- and in-service teacher education, gender inclusive education, education in emergencies, curriculum review and design, higher education, and citizenship/human rights education at primary and secondary level in a variety of countries and contexts including: Afghanistan, South Sudan, Kosovo, Macedonia, Turkey, Armenia, India, Malawi, and Ecuador. She served as Principal Investigator for the USAID-funded Impact Evaluation of Psychosocial Support on Children's Well-being, Literacy, and Math Outcomes in UNICEF'S Integrated Essential Emergency Education Services Activity in South Sudan, through LASER PULSE. Arlene also served as Program Director for the USAID-funded Master's in Education in Emergencies Program (MEP) at the University of Juba to prepare educational leaders in South Sudan and assisting South Sudanese universities and the education system to promote social cohesion, peace building, and conflict mitigation and the South Sudan Higher Education Initiative for Equity and Leadership (SSHIELD) Program.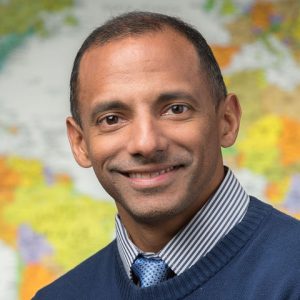 Tom Purekal leads and manages a cross section of programs within the Notre Dame Pulte Institute's Innovation and Practice Division. His extensive programming and project design experience encompass sectors such as peacebuilding and governance; education; disaster risk reduction; and water, sanitation, and hygiene (WASH). He is also the Program Director for the USAID-funded global education research activity called Supporting Holistic and Actionable Research in Education (SHARE) and a Pulte Institute Term Assistant Teaching Professor of the Practice.
Dr. Jennifer DeBoer is Associate Professor of Engineering Education and Mechanical Engineering (courtesy) at Purdue University. Dr. DeBoer conducts education research and supports diverse students around the world as they are empowered to access, develop, and meaningfully apply engineering skills in their own communities. She has won multiple awards from the National Science Foundation (NSF), the American Education Research Association, the Spencer Foundation, and the US Department of State. During her first year as assistant professor, she received the NSF's prestigious Early CAREER Award, and in 2017, she received the American Society for Engineering Education Mara Wasburn Women in Engineering Early Engineering Educator Award.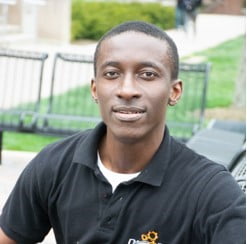 Moses Olayemi is a Graduate Research Assistant in the School of Engineering Education at Purdue University. His research revolves around the development of local competency in sub-Saharan Africa. He has been working within the sub-Saharan African STEM Education landscape as a teacher trainer, teacher, and researcher for close to a decade. He aspires to leverage research-based empirical evidence to influence education policies in Africa.
Wendy Wheaton (PhD) is currently working as a Senior Education Advisor for USAID. She has over 20 years of experience in developing educational standards, policies, guidance, programs, and technical response modalities in Africa, with particular expertise in conflict and crisis settings.
Mamour Choul Turuk is an Associate Professor of Applied Linguistics and TESOL, College of Education – Upper Nile University. His research and teaching interests involve Thinking skills, Discourse Analysis, Psycholinguistics, and Sociolinguistics. He was the Lead Research Associate on the Psychosocial Support (PSS) Intervention Impact Evaluation project provided by UNICEF through the Integrated Essential Emergency Education Services (IEEES) for Protection, Resilience, and Recovery project in South Sudan. His published works revolve around L2 classroom interactions and infusion of critical thinking in L2 classrooms.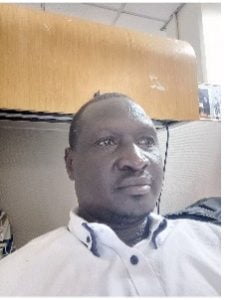 Daniel Wani has over 15 years of experience working in Humanitarian and Development programming and management in the education and youth sectors. Specifically, in the areas of primary and Alternative Education Systems involving formal and non-formal approaches; Education in emergency and child protection, M⪙ and teaching, training, and formative support supervision. All these roles done both in public and private entities including: the Government of South Sudan, UN-ILO and various INGOs entities operating in recovery and development contexts.
Daniel holds a M.A in International Development from Andrews University (USA) and M.A in Education (Innovation in Learning and Teaching) from University of South Wales (UK) in addition to bachelor's degree in Public Administration from Kampala International University (Uganda).
Currently Daniel is working for USAID/South Sudan serving as Education Program Management Specialist and project manager for selected education sector activities within the USAID/South Sudan Mission education portfolio since 2013.
Daniel was the South Sudan Mission Point of Contact for the LASER South Sudan PSS project.