LASER Focused Webinar Series - December 15, 2021​ - New Tools and Trainings for Research Translation: Overview & Demonstrations
Join us on Wednesday, December 15, at 8AM EST/1PM GMT, for the second LASER Focused event on New Tools and Trainings for Research Translation: Overview & Demonstrations.
Hear from experts at Indiana University and participate in breakout sessions on dissemination planning, nudging, storytelling, and policy change. View modules and resources on these topics, available at https://laserpulse.org/learning. 
You can find additional information on speakers below: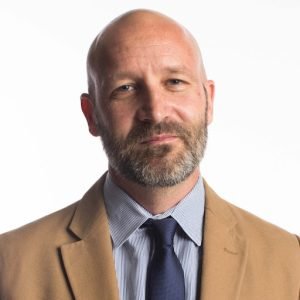 Dr. Matthew Aalsma
Dr. Matthew Aalsma is a Professor of Pediatrics and Psychology and Director of the Adolescent Behavioral Health Research Program. Trained as a forensic psychologist, Dr. Aalsma focuses on research with vulnerable populations, including youth in the mental health and juvenile justice systems. His current research agenda includes exploring system-wide and individual efforts to improve the utilization of mental and physical health care for children and adolescents. He has been involved in research and public efforts to improve the health of children, adolescents and adults through public health care collaboration and transformation in the public sector, including criminal justice, mental health, and public policy. He is director of the Implementation Science research program through the Indiana University Clinical and Translational Sciences Institute and involved in several implementation trials to improve the care of youth through expansion of evidence-based interventions. 
Dr. Malaz Boustani
Dr. Malaz Boustani is a senior implementation scientist with extensive experience in conducting implementation research with a main focus on developing tools, processes, and strategies to rapidly implement evidence-based and cost-effective health care solutions in the real world. Dr. Boustani is the Founding Director of the Regenstrief Center for Health Innovation and Implementation Science (CHIIS).
Over the past decade, Dr. Boustani has built a clinical laboratory , the Agile Innovation Network of more than 13,000 providers within the Midwest region including Illinois, Indiana, Michigan, Ohio, and Kentucky.  He has used this clinical laboratory to train implementation scientists and has developed a graduate certificate in Innovation and Implementation Science to provide the country with transformational agents who are skilled in building learning health care systems. The network has been selected as an approved contractor for the Centers for Medicare and Medicaid Services (CMS) Indefinite Delivery/ Indefinite Quantity (IDIQ) contract to support quality improvement efforts and clinical innovation across settings and programs to maximize impact to healthcare titled the Network of Quality Improvement and Innovation Contractors (NQIIC).
Dr. Boustani is the author of the new book: Agile Implementation; A model for implementing evidence-based healthcare solutions into real-world practice to achieve sustainable change.
Richard J. Holden, Ph.D., M.S.
Dr. Holden is an engineer, psychologist, and implementation scientist who leads a funded program of applied research on aging and disease care and prevention. His research designs and evaluates technology-based interventions for middle-aged and older adults living with or at risk for chronic disease and disability, including heart failure, dementia, and hypertension. His work on aging and chronic disease appears in multidisciplinary venues including gerontology, cardiology, nursing, informatics, pharmacy, psychology, and engineering journals. Books include the handbook The Patient Factor, on patient ergonomics, the study and design of patient work.
Dr. Holden's research on health and healthcare has earned an international reputation for the application of innovative methods to promote behavior change, self-care adherence, and technology-supported care in diverse populations. These innovations include the use of participatory co-design to involve patients, families, and clinicians in the design of health interventions; the development of mobile applications and advanced sensors to deliver evidence-based decision support; and the application of systems engineering to support patient safety and quality of care. In recognition of his contributions to innovation in health and healthcare, he has received honors from professional societies in human factors, informatics, and safety science, and has served as expert advisor for national organizations including the Leapfrog Group, Mathematica Policy Institute, and AHRQ.
Dr. Holden has earned degrees in industrial engineering (PhD, MS) and psychology (PhD, MS, BS), with concentrations in health systems engineering and social-cognitive psychology. He is a founding faculty associate of the National Center for Human Factors Engineering in Healthcare and the Chief Healthcare Engineer in the Center for Health Innovation and Implementation Science. Dr.  Holden has recently joined Indiana University's School of Public Health-Bloomington as Professor and Chair of the Department of Health & Wellness Design.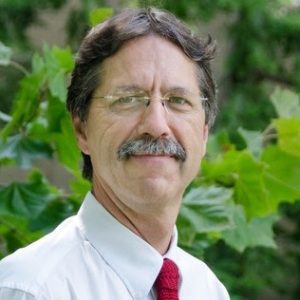 James Kelly, Ph.D.
Dr. Jim Kelly is associate professor and director of undergraduate studies in The Media School at Indiana University, where he teaches photojournalism and healthcare reporting. His research examines audience perceptions of photojournalism ethics. A former newspaper and wire service photographer, he is the former editor of Visual Communication Quarterly and has headed five Citizen Exchanges for the U.S. Department of State that trained working journalists in South Asia and East Africa on social issues reporting including HIV/AIDS. He is a Herman Frederic Lieber Distinguished Teaching Professor and received his Ph.D. in mass communication from IU in 1990.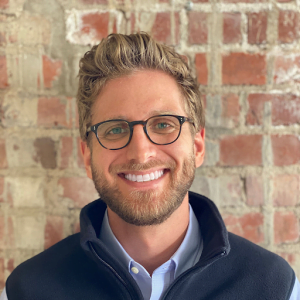 Michael Scanlon, MPA, MA
Michael Scanlon is Assistant Director of Research at the Indiana University Center for Global Health and Associate Director of Research at the Academic Model Providing Access to Healthcare (AMPATH), a partnership between Moi University, Moi Teaching and Referral Hospital (MTRH), and a consortium of universities led by Indiana University. In these roles, Michael coordinates collaborative research activities of researchers from over a dozen universities in the US, Kenya, Canada, and Europe and works to strengthen research infrastructure and capacity with partners Moi University and MTRH in the areas of basic science, clinical research, public health, and policy research, among others. Michael is also a PhD Candidate in Global Governance and Human Security at the McCormack Graduate School of Policy and Global Studies at the University of Massachusetts Boston. His dissertation research examines labor relations governance and policy in the public health sector in Kenya, for which he has received support from the National Institutes of Health's Fogarty International Center Global Health Fellowship and a US Fulbright Student's Program Research Award. Michael has over ten years of experience in global health with a strong interest in health systems research and policy and the role research and researchers can play in evidence-informed and participatory health policy and planning.