LASER PULSE Conducts University Research Engagement and Capacity Strengthening Workshop in Kampala, Uganda
gupta604
On April 12-13, LASER PULSE convened university leaders and researchers from around sub-Saharan Africa in Kampala, Uganda, to continue their efforts towards strengthening capacity in research leadership and project management at Higher Education Institutions (HEIs). The workshop was attended by 11 sub-Saharan African countries, including DRC, Ethiopia, Ghana, Kenya, Rwanda, Somalia, South Africa, South Sudan, Tanzania, Uganda, and Zambia, and focused on issues affecting HEIs in the region.
In addition to strengthening capacity of participants in the areas of research leadership and project management, the key outcomes of the workshop, included call to action to make the donors and government officials aware of the gaps and challenges that the universities face in conducting efficient and effective research in development.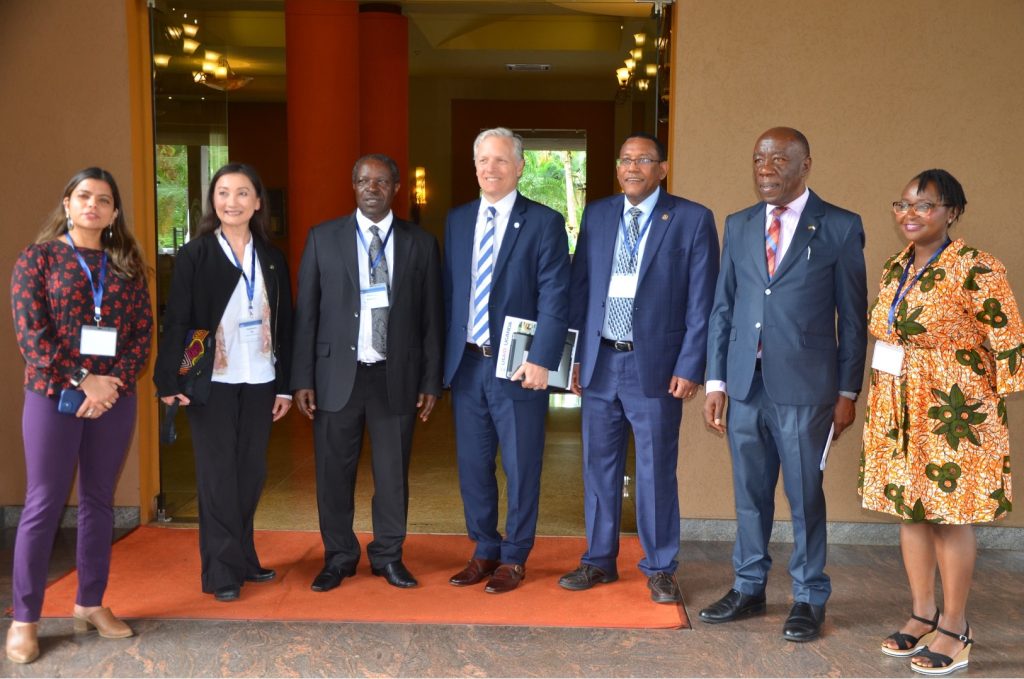 The University Research Engagement and Capacity Strengthening Workshop was closely aligned with USAID's Higher Education Learning Agenda. Utilizing the experience of LASER PULSE and its consortium member institutions, the workshop provided peer-learning space to strengthen research and administrative capacity of Higher Education Institutions (HEIs) and support them in their efforts towards becoming central actors in development and further improving the use of evidence-based best practices. It sought to promote USAID's HESN vision, strengthen higher education partnerships and transnational relationships, and encourage peer-to-peer learning and issues facing the research ecosystem.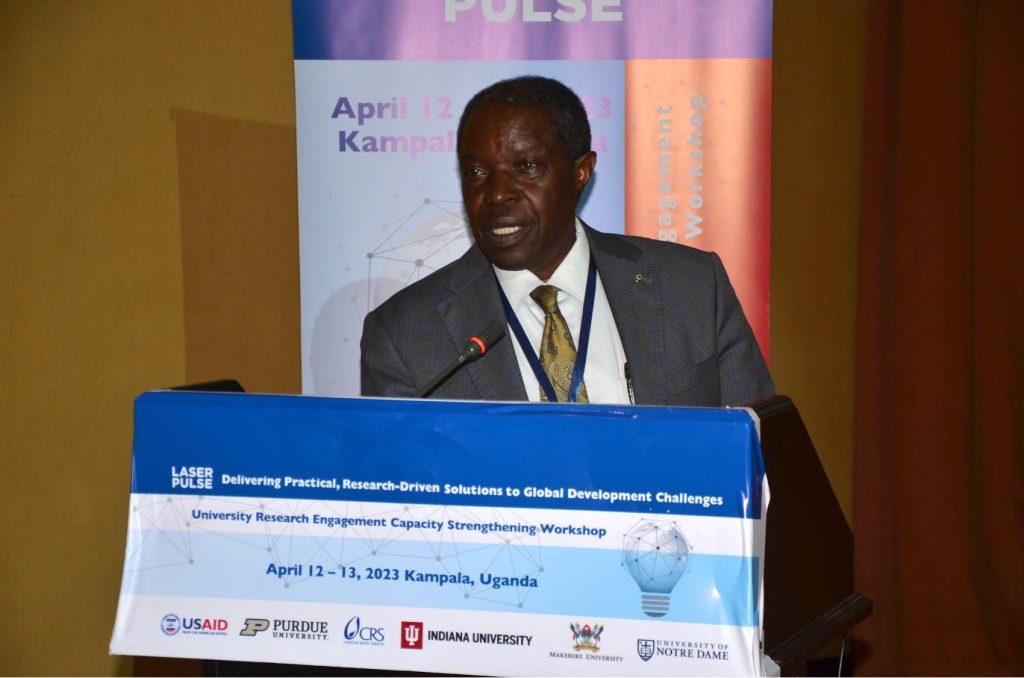 The workshop featured high-profile opening and closing remarks, with Mr. Richard Nelson, USAID/Uganda Mission Director, opening the event by noting the 60 years of partnership between Uganda and USAID and highlighting the need for local ownership and rigorous research to inform decision making. During his opening remarks, he emphasized the importance of research in global development saying "We have achieved so many results, and most of these have been achieved and designed through research". Hon. Dr. John Chrysestom Muyingo, State Minister for Higher Education in Uganda, closed the workshop by emphasizing the importance of applied research to the Ugandan government's policies and programming, and how researchers can provide solutions that can be adapted.
During the workshop, participants gained key insights and skills through sessions on research leadership and project management, and overviews of LASER PULSE projects in Uganda, focusing on basic education, food and water security, and empowerment of Indigenous groups. Sessions on research leadership focused on research strategy and governance toward strengthening vibrant innovation ecosystems and effective research networks in sub-Saharan Africa. Project management sessions covered key skills in grant writing, project implementation, and finance and compliance.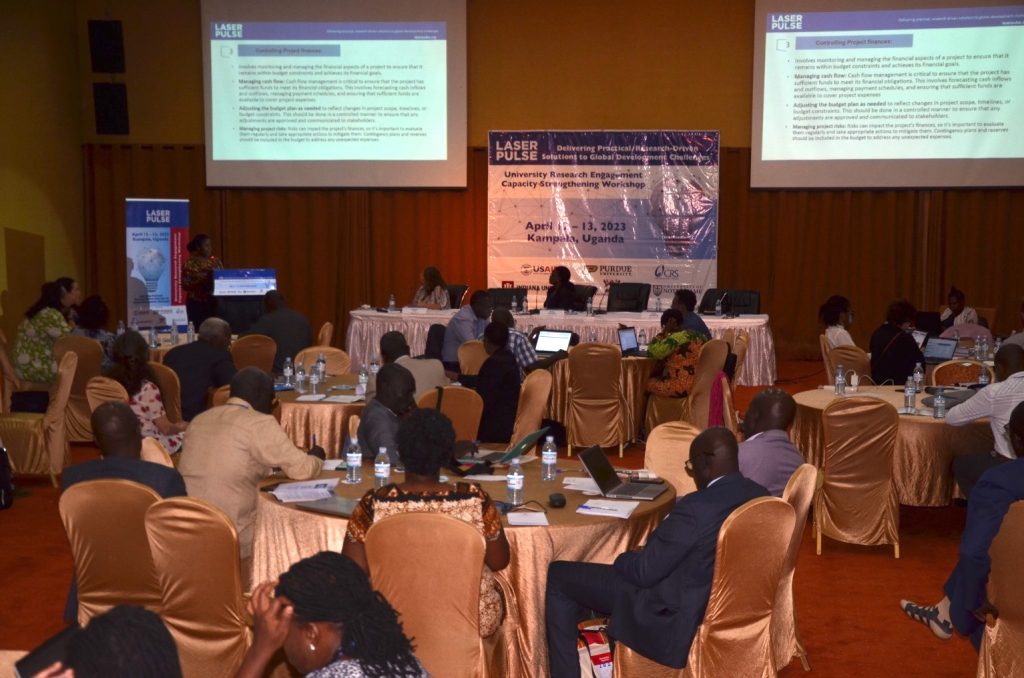 In addition, participants engaged in facilitated peer-to-peer learning in groups to work through leadership challenges and potential solutions toward transforming their own institutions' research ecosystems. This forum also provided space for LASER PULSE to connect with researchers to learn about their challenges and integrate that learning into ongoing programming. Additionally, it facilitated an opportunity for USAID to hear about the challenges the research ecosystem is facing in the region and provide inputs on how to work together effectively.
On Day 2 of the workshop, Professor Lekan Ayo-Yusuf, Headof School of Health Systems and Public Health at the University of Pretoria and Director of the RAN South Africa Resilience Innovation Lab, highlighted the key take home messages toward strengthening the research ecosystem by linking researchers across disciplines and borders, building stronger researcher relationships with donors and end users, better incorporating early career and female researchers. He also emphasized the importance of dynamic leadership and stronger coordinating units to manage research mentioning "Your internal and external stakeholders should be able to provide input into your strategies… You are not innovating for yourself. You are innovating for industry or community use."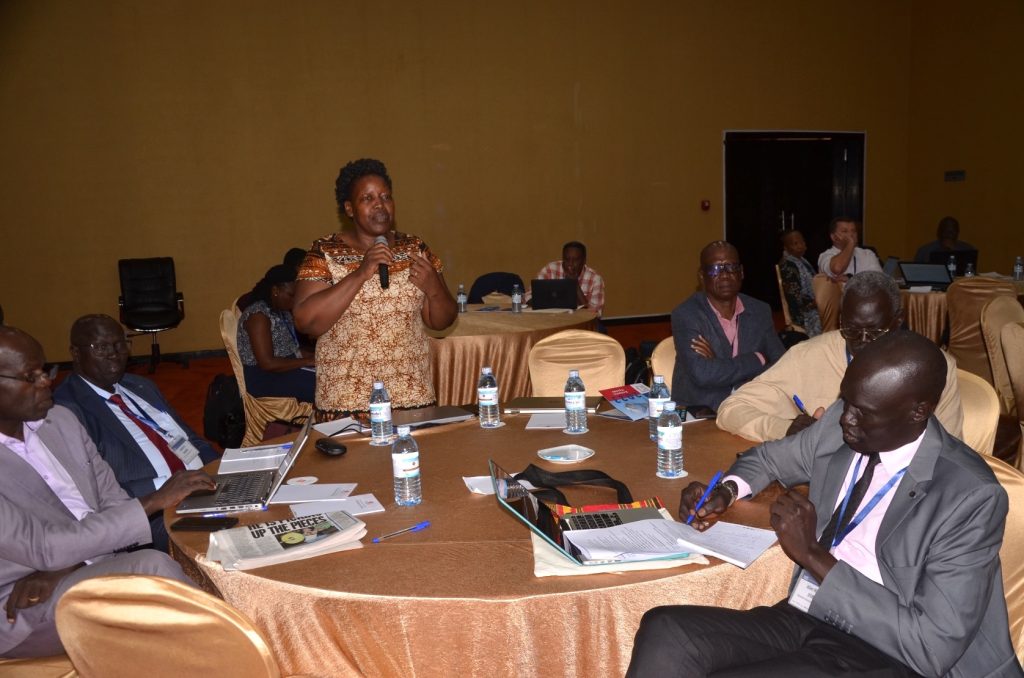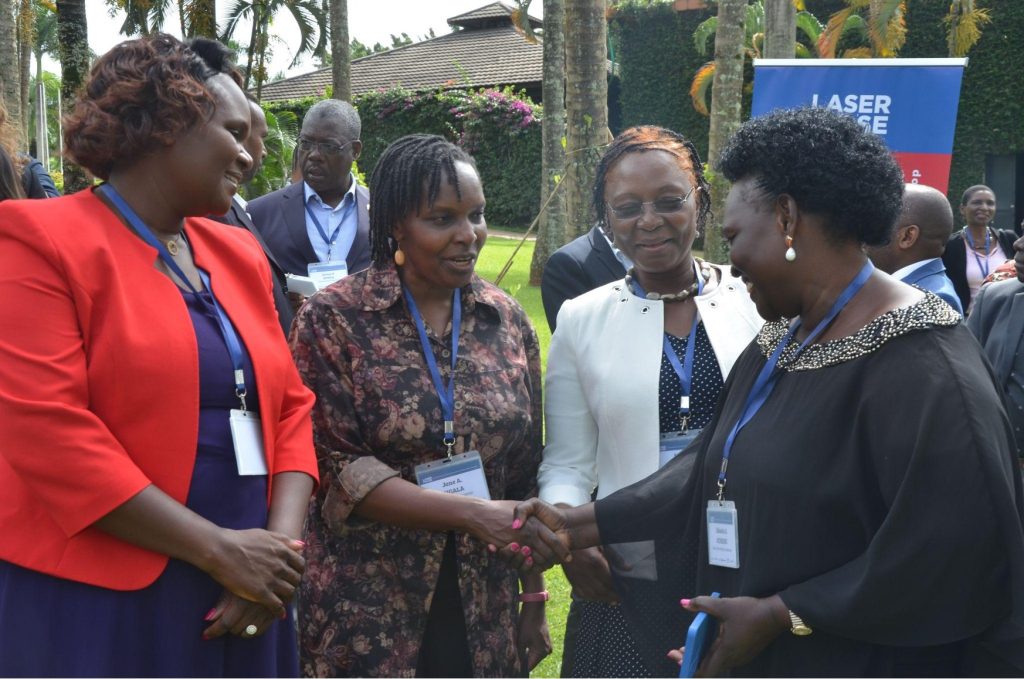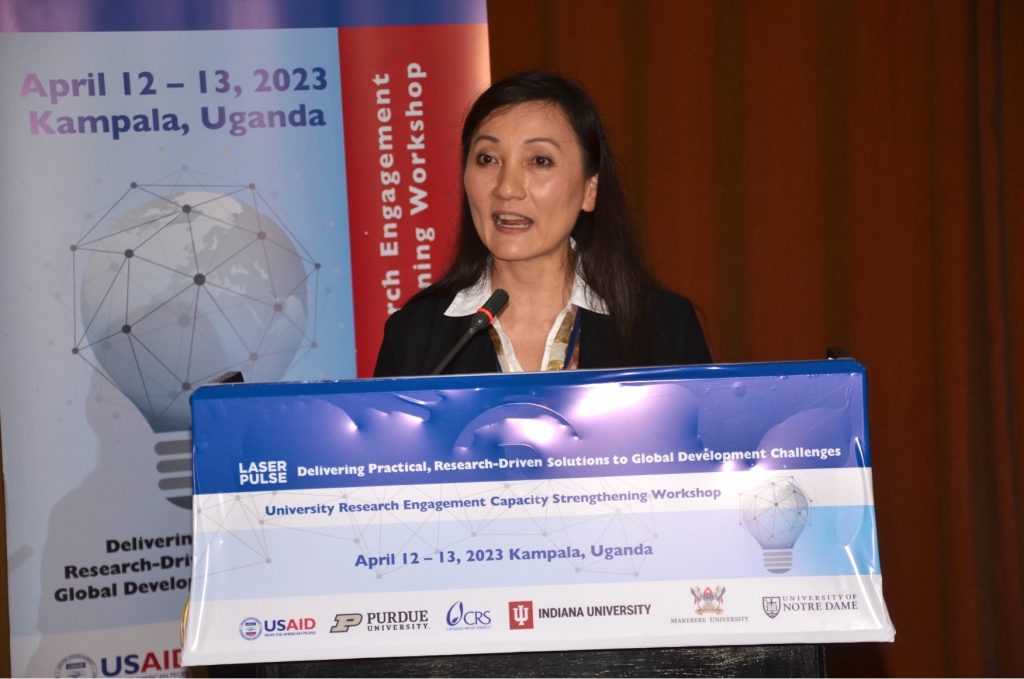 Professor Yuehwern Yih, Professor of Industrial Engineering at Purdue University and the Academic Director of LASER PULSE, in her closing remarks, emphasized the necessity of collaborative and transdisciplinary research developed through cross-sector partnerships among academic researchers, practitioners, private sector, government, and other stakeholders. She also reiterated the important role of HEIs for localization and sustainability in global development.   LASER PULSE aims that the knowledge exchange from this workshop will inform administrative leadership of higher education institutions, USAID, and the government of the Republic of Uganda on how to structure and support the research ecosystem  in higher education institutions to overcome the most pressing challenges for the local communities.
A Learning Brief is now available here: https://laserpulse.org/publication/learning-brief-higher-education-institutions-transforming-africas-research-for-development-ecosystem/
Presentations shared at the workshop are currently available online at: https://laserpulse.org/presentations-from-uganda-r4d-workshop-april-11-12-2023/. Passcode: LASER-R4D
The workshop was hosted by LASER PULSE. LASER PULSE last convened in Kampala, Uganda, in 2019 as part of its Research for Development conference.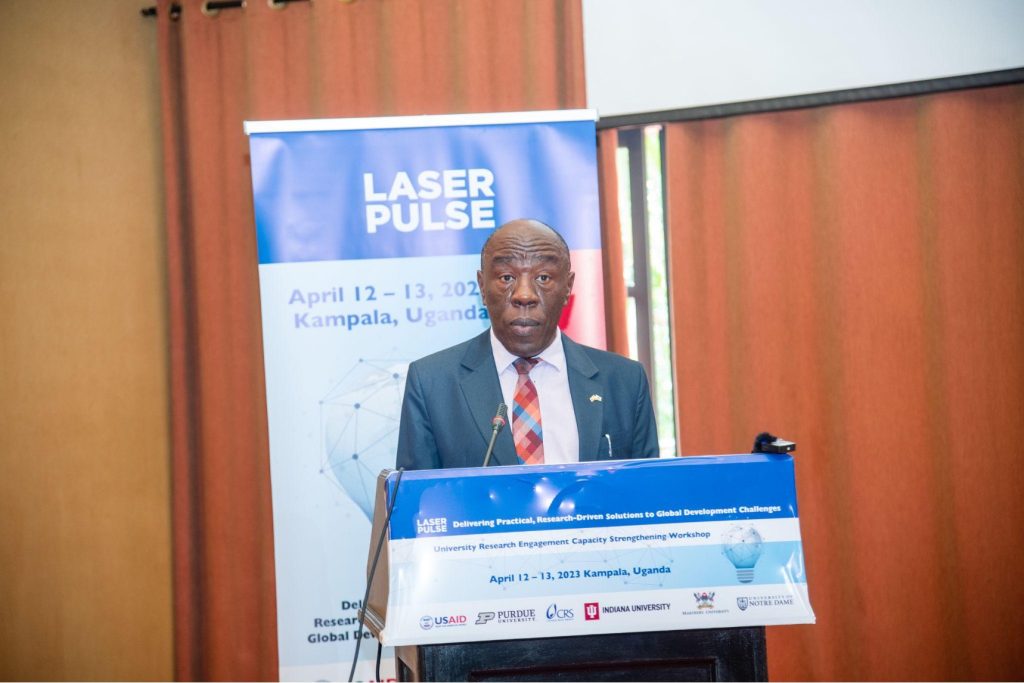 "This workshop is in line with Makerere University's efforts towards becoming a research-led University. Makerere University is exploring a number of models and initiatives geared towards strengthening higher education capacity, partnerships, and collaborations" – Professor Henry Arinaitwe, Deputy Vice Chancellor In-Charge of Finance and Administration at Makerere University representing Prof. Barnabas Nawangwe, Vice Chancellor Makerere University at the workshop.
USAID/Uganda Mission Director Mr. Richard Nelson (middle) speaking with Professor Dorothy Okello (left), Director of Innovation at Makerere University – ResilientAfrica Network and Mr. Dennis Okwar, Regional Development Advisor, Office of Program & Policy Development, USAID.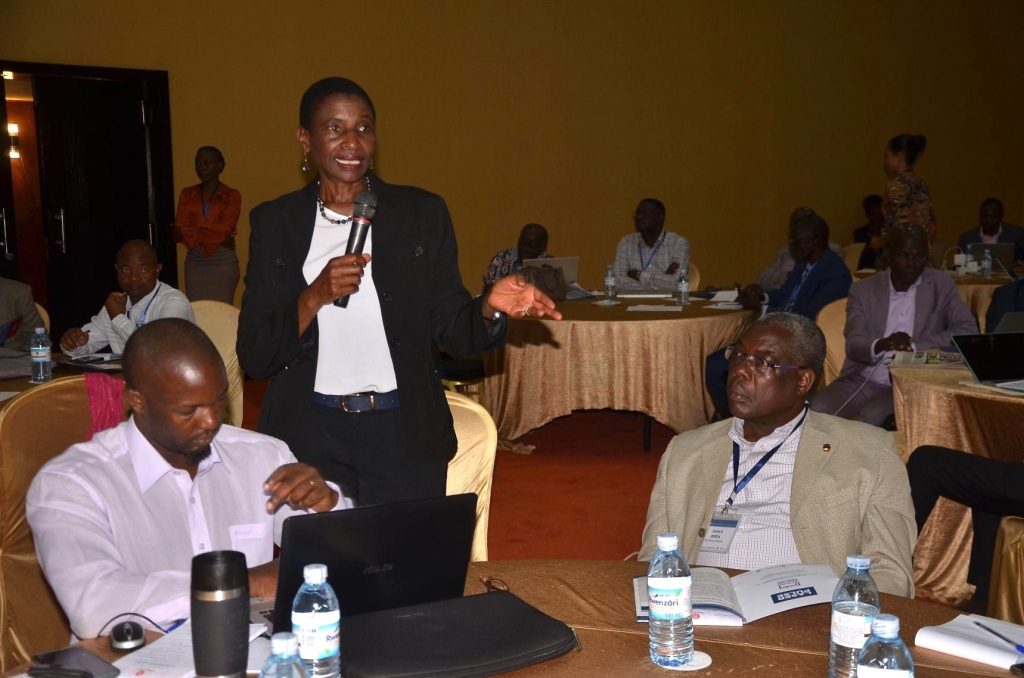 Professor Anne Nangulu, Moi University, posing a question to panelists.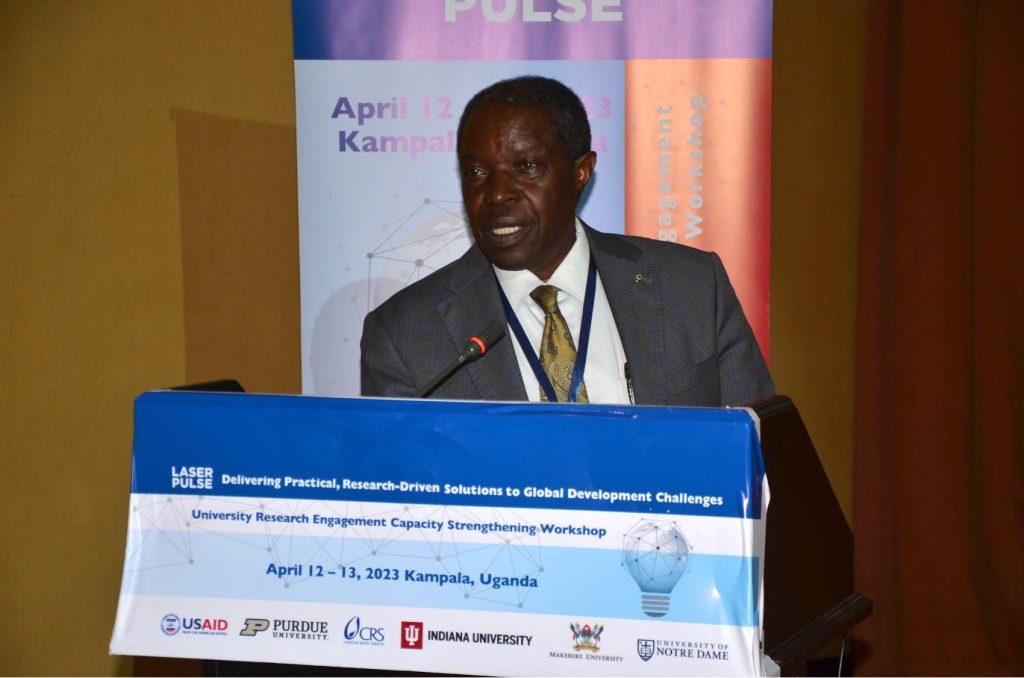 Professor William Bazeyo, Chief of Party, Makerere University – RAN, calling the workshop participants to action to transform the research ecosystem in sub-Saharan Africa and later translate research and innovation outputs across the globe. Prof. Bazeyo also thanked all the RAN partners and stakeholders including the United States Agency for International Development for the continued support and engagement. "We can only promise our availability as we take the University to the community to make meaningful contributions and impact," he added.