Promoting Teacher and Student Social-Emotional Well Being in Uganda
ChrisRice
Uganda is known for its cultural distinctiveness, strong traditions and hospitality. Children in Uganda comprise 55% of the total population, making it the country with the youngest population on the continent, with massive potential for growth. However, mental health needs are high in some Ugandan school communities. An estimated 45% of Ugandan primary school learners and 25% of teachers are having social-emotional or mental health challenges, but mental health programs for children and teachers do not exist in the Ugandan education system. The two years of school closure in the Ugandan education system during the COVID-19 pandemic have further affected teachers and students.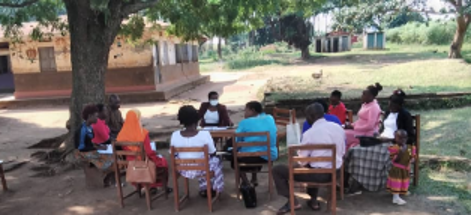 Through a partnership with the Ministry of Education and Sports, Makerere University, New York University School of Medicine as part of the Transformative Learning Collaborative project, funded by USAID via the LASER PULSE program, a team of Ugandan Primary Teacher College (PTC)  tutors and mental health professionals have been trained and successfully implemented ParentCorps and Teacher-Wellness interventions in 12 schools between 2021-2022.More than 100 teachers have received training and support, and more than 8,000 learners have benefited from their teachers receiving the interventions
Preliminary findings from the evaluation study found expected impacts on teachers and learners. Teachers who received the intervention showed better teaching practices (family engagement/home-school connection, less harsh discipline, less discouragement of negative emotional expression), better social-emotional wellbeing (better work support, lower school staff stress, better emotional regulation, and better learners' social-emotional outcomes (fewer problems with peers) than the teachers who did not receive the intervention.
Enablers of Success
This project deliberately focused on three key strategies to contribute to its success in promoting teachers' and students' mental health: using a multi-disciplinary learning collaboration strategy, developing a system intervention approach toward strengthening tutors' capacity to address social-emotional needs, and providing teachers with skills needed to engage families in better supporting children.
The learning collaboration relied on cross-disciplinary expertise from both research partners and government ministries to overcome system barriers that include a lack of sufficient capacity for large-scale public health implementation.For promoting both teachers' and students' social-emotional wellbeing, the team included partners with expertise in child development, education, mental health, public health, prevention, and implementation science, and developed a Policy-Research-Mental Health Practice-Education Management partnership. They utilized partners' strengths to develop and improve the design of a localized scalable implementation structure, intervention program manuals and products. This learning collaboration can be further leveraged for future policy implementation projects.
The system intervention strategy has previously been suggested as an effective way to address policy implementation gaps (ExpandNet 2020). Since 2007, the Ugandan government has proposed a series of reforms to strengthen the country's mental health sectors. However, changes in the education system have been limited. Primary Teacher Colleges (PTCs) play a key role in providing Professional Development Programs to teachers and addressing school and teachers' needs. Strengthening PTCs tutors' capacities needed to provide SEL/mental health curricula to promote children's and teachers' mental health can be an efficient way to address the existing mental health needs in schools. The project developed a new train-the-trainer model to build PTCs' capacity to take on the mental health promotion role. The trained PTC tutors were able to successfully implement the SEL intervention to teachers.
Family Engagement is critical to promoting students' learning and mental health. Parents who are engaged in their children's learning and can partner with teachers tend to have children with better social-emotional health than parents who are less engaged. For this project, the team trained teachers on family engagement strategies, which provide teachers with skills to work with parents to address high-risk students' behavioral and learning challenges, contributing to students' improvement in social-emotional wellbeing.
To read more on this project, please see its Final Report, Brief, Video, and ParentCorps Practice Workbook.
For additional information, please contact Keng-Yen.Huang@nyulangone.org and JanetNakigudde@gmail.com