Research Team
PI:
Mesele Mengsteab
Assistant Professor, Social Work and Social Development
Addis Ababa University
Email: mesele.mengsteab@aau.edu.et
Embedded Research Translation Lead:
Fitsum Hailu
Executive Director
Initiative for Peace and Development
Email: fitahk@gmail.com; ipdethiopia@gmail.com
Supporting Partner(s):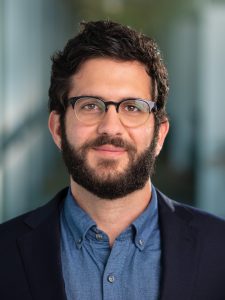 Juan F. Tellez
Assistant Professor in Political Science
University of California, Davis
Jeremy Springman
Senior Postdoctoral Research Associate
The DevLab at Duke University
David Dow
Research Scientist
University of Arizona
Sewhareg Adamu
PhD Fellow
Addis Ababa University 
Project Information
Title of Project: Increasing youth engagement while mitigating potential for conflict in Ethiopia
Sector: Youth development, Civic Engagement and Leadership
Country: Ethiopia
Lead Institution: Addis Ababa University
Final Budget: $ 229,350.6
Project Length: 12 months
Research Objective:
The primary objective of this project is to implement and rigorously evaluate the impact of structured dialogue forums designed to promote youth civic engagement, social cohesion, and economic development. Our Tolerant Engagement Forums6 (TEF) consists of two components. First, we bring together youth and high-level representatives of government, political parties, and civil society to connect youth to actionable opportunities to participate in formal political institutions and parties, work with prominent civil society organizations, and benefit from ongoing public and private youth development programs. Second, youth participants engage in structured inter-ethnic contact and political dialogue in small, diverse groups. TEF draws on validated behavioral interventions (described later in the document) and existing development programs to create maximum impact. Importantly, TEF is low-cost, short-term, and highly scalable. Therefore, the project aims to increase the chance that our intervention increases youth engagement, prior to small group dialogues, representatives of civil society, government, and parties will provide youth with actionable information about opportunities to engage in politics. 
Project Description:
The project is motivated by recognition that any efforts to increase the civic engagement of Ethiopian youth must be designed to address the key role that ethnic identity and interests play in Ethiopian politics, particularly with respect to youth political movements. Increasing youth civic engagement is a necessary step to render the government more responsive to the social and economic needs of youth and to secure the role of youth in shaping the political development of their country. However, increased political mobilization can also promote tension, instability, and conflict. Our proposal attempts to tackle these pressing social needs while producing rigorous evidence of impact.
We propose a randomized impact evaluation of Initiative for Peace and Development (IPD's) Tolerant Engagement Forums (TEF) among students at Addis Ababa University (AAU). TEFs will combine insights from practitioners in youth participation and peacebuilding with validated behavioral interventions from social science. Quantitative survey and qualitative interview data will be used to assess the effect of the TEF intervention on important outcomes related to civic engagement, economic wellbeing and empowerment, and social cohesion and tolerance, both generally as well as separately for young men and women in our sample. Our research team will work closely with IPD to translate and disseminate actionable findings to stakeholders through policy briefs, intervention training materials, and public presentations (virtual and in-country).
Embedded Research Translation Product:
Research Translation Products and Dissemination Plan: By estimating the effects of TEF on important outcomes through a rigorous research design, we will produce research that can inform future efforts at increasing youth political engagement while mitigating the potential for conflict in polarized societies. If successful, these psychological and behavioral interventions can be implemented easily and inexpensively by government agencies or civil society organizations at scale. We anticipate a number of research translation products that emerge from our project:
A

TEF Replication Manual

outlining the intervention, the research findings, and a detailed guide for replicating TEF events in other contexts

A TEF Dissemination video that pitches the TEF model to government agencies and civil society organizations 

Intermittent events for the USAID mission to Ethiopia to solicit ongoing feedback on how translation products and dissemination activities can be made more useful for USAID and other stakeholders 

A policy brief describing our intervention, methodology, and results that provides information and recommendations for a policymaking audience 

Academic papers to be published in peer-reviewed journals, that link the findings to broader literature and highlight what our findings tell us about youth engagement and ethnic conflict more broadly 

Public presentations aimed at policymakers, university administrators, and other stakeholders to communicate the impact of the TEF intervention on important outcomes for youth participation and development  
Embedded Research Translation Audience:
With respect to our dissemination strategy, we will leverage IPD's connections to civil society organizations and government agencies to share our findings with key stakeholders and encourage the use of the TEF model by government agencies and civil society organizations. These organizations will include, but are not limited to:
The Ethiopian Civil Society Forum, 

The Coalition of Ethiopian Civil Society Organizations, 

The Network of Ethiopian Women's Associations, 

The Ministry of Peace, 

The Ministry of Women, Children, and Youth, and 

The Addis Ababa City Gulele Sub City Administration. 
We aim to disseminate our findings via public-facing presentations that translate our research findings into actionable insights accessible to a broad, non-technical audience. In particular, we expect that IPD's prior work with the Minister of Peace and Dr. Mengsteab's connections with the university administrators at AAU and elsewhere will allow us to disseminate our findings to key policymakers that can incorporate the TEF curriculum into government and university programming. IPD's membership in the Peacebuilding Task Force, organized by the UNDP and Ministry of Peace, provides an especially promising forum in which the TEF model can be promoted to government agencies and civil society within Ethiopia. To promote the TEF model internationally, consultants at Duke University's DevLab@Duke can leverage their ongoing partnership with two of the largest international peacebuilding NGOs, PartnersGlobal and United States Institute of Peace. Research outputs, datasets, relevant information and success stories will also be shared on LASER PULSE website (laserpulse.org). In addition to connecting students with development interventions funded by the USAID Integrated Youth Activity (mentioned earlier), we also hope to leverage connections with IYA to disseminate findings through the extensive network of Ethiopian partner organizations that will be involved.  
Outputs:
The implementation of our project, titled, "Increasing youth engagement while mitigating potential for conflict in Ethiopia", will result in the following key outputs:
TEF Curriculum Guide:

In August and September 2021, IPD and the research team will work together to design a curriculum that will guide the TEF events. This curriculum will integrate low-cost behavioral interventions that have been shown to be highly effective at increasing civic engagement and social cohesion. This will include a stakeholder mapping exercise that will help the team identify all potential stakeholders and better target dissemination activities. By the beginning of October 2021, a detailed guide to implement TEF events will be completed and submitted to USAID for input. This guide will include sufficient details to ensure that this project's multiple TEF events are implemented in a near-identical fashion and that TEF events can be replicated by others. The curriculum guide will also include a discussion of the academic research and practitioner knowledge that informed the structure of these events. 

Baseline Survey Instrument and Data:

Through September and October 2021, the research team will consult recent academic work to identify validated ways to measure priority outcomes, including levels of political engagement, tolerance toward groups with different attitudes and backgrounds, and social cohesion. The research team will also identify demographic and psychological characteristics that are associated with baseline levels of engagement and cohesion or conditions to account for the ways participants respond to the intervention. This will include both attitudinal (measured through survey questions) and behavioral (measured through observing participant behavior during and after the intervention) measures by giving respondents the opportunity to solicit information about opportunities to engage with existing youth-focused civil society and government forums. By the end of October 2021, a complete survey instrument will be made available for USAID's review. In November, the research team will field the survey among a sample of 1,000 AAU students. 500 of these students will be randomly selected to receive an invitation to participate in TEF events. Baseline data documenting the demographic characteristics of our sample and pre-intervention outcome levels will be collected. These data will be made available through USAID's Development Data Library (DDL). 

Tolerant Engagement Forums:

In January 2022, IPD will hold a series of three identical TEF events. Each event will take place over the course of one day in close proximity to AAU, and 100 of the invited students will be allowed to sign-up for each event. These events will closely follow the TEF Curriculum Guide and will provide information to students about how to participate in politics and access development resources, communicate the benefits of peaceful approaches to engagement, facilitate dialogue between youth, civil society, and government officials regarding youth issues, and build relationships between students of different backgrounds. 

Pre-Analysis Plan:

In December 2021 and January 2022, the research team will draft a full pre-analysis plan (PAP), specifying the intervention and assignment of treatment or control status, the changes in outcomes that we expect to see as a result of the intervention, the data we will use to measure these outcomes, and the statistical procedure to estimate these changes. By the end of January 2022, a draft will be made available to USAID for review. After USAID approval, the PAP will be registered with the Open Science Foundation Registry.

End-line Survey Instrument and Data:

In February 2022, the research team will produce an end-line survey instrument designed to measure changes in the priority outcomes measured in the baseline survey. In March, the research team will field the end-line survey among the same sample of 1,000 AAU students, including respondents that did and did not attend the TEF events. These data will be made available through USAID's Development Data Library (DDL). 

TEF Replication Manual:

Prior to dissemination activities, IPD will convert the Curriculum Guide into a Replication Manual. This Replication Manual will focus more narrowly on providing a how-to the TEF can be utilized by government agencies and civil society organizations to replicate TEF events in other places and with other groups. The Replication Manual will also include lessons learned from the implementation of TEF events at AAU and provide advice and guidance on how to improve and adapt the TEF model.

TEF Dissemination Video:

Prior to dissemination activities, IPD will oversee the production of a two-to-five-minute video designed to create interest in the TEF model among relevant government agencies and civil society organizations.  This video will describe the program's objectives, the TEF model and its implementation, and briefly discuss evidence for its effectiveness. 

Policy Report and Dissemination Event:

After end-line data is collected and analyzed, the research team will draft a policy report summarizing the project, describing the results, and laying out the policy implications of our research. In May 2022, the research team will share this document with USAID for review. In June, IPD will lead a dissemination event that engages the civil society organizations, political parties, and government officials that participated in the TEF events as well as other policymakers, practitioners, and other stakeholders. The event will provide a forum to discuss the contents of the policy report and encourage the utilization of the TEF model by government agencies and civil society in other contexts within and outside of Addis Ababa.  

Journal Article on Determinants of Baseline Youth Civic Engagement and Social Cohesion:

In December and January, the research team will produce an academic journal article using baseline data.  This article will describe the demographic characteristics that explain variation in baseline levels of youth civic engagement and social cohesion. This article will also present results from experiments embedded in the baseline survey that identifies the causal effect of information about Ethiopia's federalist system on attitudinal outcomes. This article will be submitted to an academic journal in the spring of 2022.

Journal Article on Results of Impact Evaluation:

In June and July, the research team will produce an academic journal article that analyzes the effectiveness of the TEF events on increasing youth civic engagement and social cohesion. This article will be submitted to an academic journal in the fall of 2022.

Replication Data and Code:

In addition to submitting the baseline and end-line data to the DDL, replication data and code to replicate our analysis for each academic article will be released at the time of publication.
Output Curation and Management Strategy: 
Addis Ababa University (AAU) will oversee and manage the curation of each output. All materials related to the design, organization, and implementation of TEF events will be stored in a password protected group Dropbox folder. The timely delivery of each output will be ensured through close communication between AAU and the research team and translation partners. Weekly meetings between all team members will begin in August 2021 and continue through the completion of TEF events in January 2022. After this, weekly or bi-weekly meetings among the research team will continue through the submission of academic journal articles. AAU will facilitate the recruitment of students by facilitating contact with university clubs and providing contact information for students. Duke University's Qualtrics license will be used to securely host contact information for respondents and participants, distribute baseline and endline surveys, distribute forms that allow invited TEF participants to schedule and confirm their attendance at one of the three events, and host survey data.