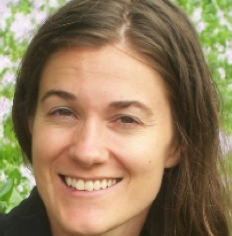 ALEXANDRA TOWNS, PH.D.
Jeff-Goecker
Research Translation Strategy Lead
Dr. Alexandra Towns is the Research Translation Strategy Lead with Catholic Relief Services (CRS), focusing on developing and implementing LASER's research translation strategy, with an emphasis on practitioner engagement. Alexandra has worked for CRS since 2015, advising on research and university collaborations to improve the programming in the 100+ countries where CRS works. Dr. Towns has also led assessments on African indigenous vegetables for CRS food security programs in Madagascar, Malawi, Niger, Uganda, and Zambia and teaches as an adjunct professor at Towson University. Prior to joining CRS, Alexandra worked at Naturalis Biodiversity Center, researching West African plant markets and African plant-based medicine for maternal and infant health. Alexandra holds a PhD from Leiden University and a MS from the University of California, Davis.