Speaker Info: USAID LASER PULSE Research for Development Learning Summit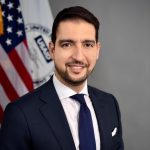 Mohamed Abdel-Kader
Chief Innovation Officer and Executive Director of the Innovation, Technology, and Research Hub
USAID
Mohamed Abdel-Kader serves as USAID's Chief Innovation Officer and Executive Director of the Innovation, Technology, and Research Hub. In these roles, he oversees various Agency mechanisms to promote the application of innovation, technology, and research for greater aid effectiveness within USAID and the inter-agency, and with our partners in the international development community, private sector, and civil society.
Prior to USAID, Mohamed advised companies, leading NGOs and multilateral organizations, foundations and educational institutions, and government agencies in addressing their most pressing challenges. He served in the Obama administration as Deputy Assistant Secretary for International and Foreign Language Education in the U.S. Department of Education and later led the Aspen Institute's Stevens Initiative, an international ed-tech program. He has also served several postsecondary institutions in international strategy and major gift fundraising roles.
A speaker of fluent Arabic and basic Spanish, Mohamed is a Truman National Security Fellow, an Eisenhower Fellow, and the author of a children's book about stereotypes. He holds a Bachelor's degree from Clemson University, a Master's degree in Higher Education from Vanderbilt University, and an MBA from Georgetown University's McDonough School of Business. He is also a trustee of the Longview Foundation for International Education & World Affairs.
Teshome Alemneh
Indiana University Consortium Lead, LASER PULSE & Associate Vice President for International Research and Development, & Director, Office of International Development, Indiana University
Dr. Teshome Alemneh is currently the Associate Vice President for International Research and Development, and the Director of the Office of International Development at Indiana University (IU). A Fulbright New Century Scholar, Teshome Alemneh earned his doctorate in earth sciences (soil sciences and land evaluation) at Ghent University in Belgium. Before joining IU in 2015, Teshome served as the program officer for Africa at the American Council on Education office of Higher Education for Development. In his position he effectively led and managed more than a dozen multimillion-dollar higher education partnership projects in Burkina Faso, Ethiopia, Ghana, Kenya, Liberia, Malawi, Senegal, South Africa, South Sudan, and Uganda. From 2001 through 2005, he served as Ethiopia's deputy minister of education, after leading the Department of Higher Education Academic and Research Affairs since 1998. Prior to working with the ministry, he held faculty positions as associate professor of soil science and land evaluation at Hawassa University and Ambo College of Agriculture. Teshome is an expert in higher education development, particularly in sub-Saharan Africa with over 25 years of experience in national-level policy making and leadership, teaching and research, project/grants management, and international education and capacity building. He has published journal articles, a book and book chapters, consultancy reports, and presentation papers on higher education issues in Africa.
Dana Alzouma
Minority Serving Institutions (MSI) Coordinator
USAID
Dana Alzouma is the U.S. Agency for International Development's (USAID) Minority Serving Institutions (MSI) Coordinator. Her position resides in USAID's Diversity, Equity, Inclusion, and Accessibility (DEIA) Office. Ms. Alzouma works to facilitate an environment where MSIs successfully compete for USAID awards and partner with USAID to engage in U.S. foreign assistance activities.
Ms. Alzouma has over twenty years of experience with USAID.  She also served as a Peace Corps Volunteer in Niger, West Africa (1995-1998) and holds a Bachelor's degree in English and Religion from the University of Mary Washington (formerly known as Mary Washington College).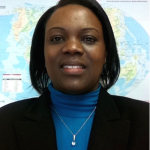 Betty Bugusu
Technical Director, LASER PULSE
Purdue University
Prior to joining LASER PULSE, Dr. Betty Bugusu served as the Managing Director of Purdue's International Food Technology Center housed in the Department of Food Science and the Director for the Feed the Future Innovation Lab for Food Processing and Post-Harvest Handling working in Kenya and Senegal. She also worked as a Research Scientist with the Institute of Food Technologists and as Program Associate for SUSTAIN (a non-profit organization), both based in Washington DC. Dr. Bugusu obtained her B.S. degree in Agriculture from Egerton University, Kenya and M.S. and Ph.D. in Food Science from Purdue. Her research focused on cereal chemistry.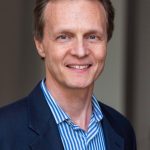 Tony Castleman
Director of Agriculture, Water, Microfinance; Director of Monitoring, Evaluation, Learning at Catholic Relief Services
Professor Castleman is a development economist whose research focuses on nutrition and food security and on the roles that respect, dehumanization, and human recognition play in public health, poverty and conflict. Prior to joining George Washington University, he worked for the USAID-funded Food and Nutrition Technical Assistance (FANTA and FANTA-2) Projects at the Academy for Educational Development, most recently as Deputy Director – Field Support. At FANTA/FANTA-2, Professor Castleman provided technical assistance to USAID, governments, and implementing organizations to strengthen nutrition and food security policies and programs.
He led a team of specialists working in 15 countries and globally in the areas of nutrition and HIV, management of acute malnutrition, and maternal and child health and nutrition. He has worked extensively with programs providing nutrition care to people living with HIV. Prior to FANTA, Professor Castleman was Director of an NGO in India, where he designed and managed a range of health, nutrition, education and poverty alleviation projects. He also worked for the World Bank for one year on applications of participatory methodologies to poverty programs. Professor Castleman has a Ph.D. in economics from George Washington University and a B.A. in Public Policy from Stanford University. He is fluent in Hindi.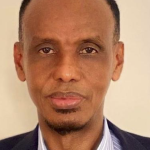 Abdirisak Ahmed Dalmar
Founder and President
Somali Research and Development Institute (SORDI)
I am the President, and Chief Executive Officer of Somali Research and Development Institute (SORDI) formerly, Somali Disaster Resilience Institute (SDRI). The first Somalia focused Research and Knowledge management leadership programming and evidence institute. I have an extensive experience in handling all aspects of humanitarian assistance research and programming as an implementer, evaluator, and academic. As President of SORDI I work with several donors such as EU, FCDO and USA Government funded research, monitoring, evaluation and learning projects. I play a key role in research, strategic planning, policy and program development, and emergency global response. I am also the former Rector of Benadir University. In my role, I was the highest academic and executive person of the largest medical university in Somalia. I chaired the academic council of the university, which sets the curriculum and syllabus of the courses taught at the seven faculties of the university. I also managed the finances, external relations and am a member of the board of trustees of the university. I am also the former Vice-President of Somali Research and Education Network that has the largest of Somali universities' network in Somaliland, Puntland and South Central.
I am the Director & Consultant Ophthalmologist of Al-Nur Eye Hospital, Mogadishu, SOMALIA. As consultant ophthalmologist, I am responsible for the running of the hospital. I undertake outpatient clinics, routine eye surgeries, teaching at the medical school and school of nursing, supervision of the clinic staff. I am also involved in several collaborative research projects. Formerly I was the Consultant Ophthalmologist & Head of Training & Research, Right to Sight, London United Kingdom and Clinical Research Fellow in Ophthalmology International Centre for Eye health, Institute of Ophthalmology, London, United kingdom. I was responsible for organization and management of research clinics in Africa (Gambia and Tanzania). My main research area is Health Systems in Fragile and Conflict affected settings, ranging from Social Determinants of Health, Vulnerability and Social Capital factors, human resource training, deployment and retention across Somalia.
I graduated from the Faculty of Medicine, Somali National University, obtaining my Bachelor in Medicine Bachelor in Surgery. I did my residency in Clinical Ophthalmology at the University of Bristol, and obtained Master in Community Health at University College London. I obtained my PhD from University College London, focusing on the Epidemiology of Non Communicable diseases. I have a research portfolio spanning over 20 years, with over 28 articles published in peer-reviewed journals. I am the Co-Principal investigator of International Consortia, including Branch, Laser, and EQUAL and MESH all focusing on health and education in Somalia. In 2020, the late Queen of England honored me with a Member of British Empire (MBE) award in recognition of my long-term work and advocacy for the rights of Persons with Disability in Somalia.
Godfrey Chima Ejimakor
Professor of Applied Economics, Department of Agribusiness, Applied Economics and Agriscience Education
North Carolina A&T State University
Dr. Godfrey Ejimakor is a senior professor of agribusiness economics at North Carolina Agricultural and Technical State University. He teaches courses in agribusiness economics, agribusiness finance, food and agricultural marketing and price analysis, and environmental and natural resource economics. He is the graduate programs coordinator and also coordinates the commodity merchandizing certificate program in the Department of Agribusiness, Applied Economics and Agriscience Education. He was the recipient of the 2009 Excellence in Teaching Award in the College of Agriculture and Environmental Sciences. Dr. Ejimakor's research interests are in the areas of agricultural marketing, agricultural finance, and natural resource management.
Dr. Ejimakor received a Ph.D. in Agricultural and Applied Economics from Texas Tech University and an MS degree in Agricultural Economics from North Carolina Agricultural and Technical State University. He received a BS degree in Zoology from North Carolina State University.
Majed El-Dweik
Vice President, Research and Economic Development
Alabama Agricultural & Mechanical University
Professional Training
Electrical & Computer Engineering B.S., University of Missouri
Biological and Biomedical Engineering Ph.D., University of Missouri
Fellow of Food Systems Leadership Institute
Current
Vice President of Research and Economic Development
Inventor of US. Patent 11150244 for Rapid Detection System for Chemical and Biological Targets IP The International Association for Food Protection
Experience
Director of Cooperative of Research and Cooperative of Extension at Land-Grant University
Founders of Center of Nanotechnology at Lincoln University
The Institute of Biological Engineering – Councilor
Consulting for Chemical and Biological detection system developed for US Department of Defense

John Glover
Executive Director, Global Development and Innovation, Purdue Applied Research Institute, Purdue University
John Glover is an experienced strategic leader with 25 years of international private sector and government management experience in emerging and developing countries. His professional experience covers a range of activities including strategy development, new business development, restructuring organizations and implementing change management, private sector engagement, privatization, investment and export promotion, workforce development, negotiating international transactions, and managing multi-national teams. In his leadership roles he is accustomed to working closely with senior U.S. and foreign Government officials, executives of donor agencies, and senior private sector executives.
Mr. Glover currently stands as the Executive Director for Global Development and Innovation at the Purdue Applied Research Institute at Purdue University. He was previously Senior Vice President of Programs and Policy at Plan International USA. Before Plan, he was Director in PwC (PricewaterhouseCoopers) Public Sector focused on developing the firm's work with USAID in such areas as public sector transformation, private sector engagement, social media and urban issues. Prior to his role at PwC, Mr. Glover was a Senior Associate at Booz Allen Hamilton responsible for projects related to enterprise development, financial sector reform, and investment and export promotion. His professional career also includes working with a number of leading consulting firms such as Abt Associates, BearingPoint, IBM Business Consulting (formerly PricewaterhouseCoopers Consulting), KPMG Consulting (formerly Barents Group) and Ernst & Young Consulting. He served as a Senior Advisor to the United States Agency for International Development for economic reconstruction in post-war Bosnia-Herzegovina and economic growth oriented projects in Central Eastern Europe. In addition, he worked for two Austrian banks, Creditanstalt Anlagenfinanzierung und Leasing GmbH (project finance subsidiary of Creditanstalt AG) and Laenderbank Exportbank AG (now Bank Austria), structuring international projects. His professional worked in Southeastern and Central Europe, Middle East and South Asia. His professional interests are in systemic change, public sector transformation, and urban issues.
Pallavi Gupta
Program Director, LASER PULSE
Purdue University
Pallavi is the Program Director of USAID's Higher Education Solutions Network (HESN) 2.0's LASER PULSE (Long-term Assistance and SErvices for Research, Partners for University-Led Solutions Engine) Program. LASER engages universities and practitioners in long-term technical and research assistance with USAID Missions, Bureaus, and Independent Offices (M/B/IOs) as they seek to solve their most pressing development challenges. It is a $70M USAID-funded program that manages research for development in USAID Partner Countries across development sectors and leads a network of 3400+  researchers, practitioners, and private sector representatives from  77 countries. Before joining LASER PULSE, Pallavi led Purdue's Shah Family Global Innovation Lab which works on translating Purdue's R&D strength into solutions for global impact. 
Pallavi has an extensive background of working in technology, consulting, social innovation, and entrepreneurship with public, private, and academic institutions. Previously, she has also worked as a software engineer with IBM Software Labs in India, Autodesk in Singapore and as a management consultant with PricewaterhouseCoopers (PwC) in London. Pallavi is an Ashoka Fellow and INK Fellow and has a M.A. in International Development from the Heller School of Social Policy and Management, Brandeis University, US, a M.S. in Management Information Systems from the London School of Economics, UK and a bachelor's degree in computer science engineering from India.
Margaret Henning
Senior Learning Advisor
USAID Ethiopia
Dr. Margaret Henning is a Senior Learning Advisor with USAID/Ethiopia. Dr. Henning received her master's in health education from Columbia University and her Ph.D. in public health from Oregon State University, with a focus on international health. She completed a postdoctoral fellowship at the Harvard T.H. Chan School of Public Health as Takemi Fellow in International Health. Dr. Henning has worked in Kenya, Botswana, Rwanda, and Zambia, and now works in Ethiopia. In recent years she was awarded a Spencer grant and a Fulbright Research award to study school re-entry policies for adolescent mothers and the Community Health workers' role in supporting Maternal Child Health for young mothers in Zambia. Dr. Henning is also a professor in Health Sciences at Keene State. Her current work is focused on leading the Collaborating, Learning, and Adapting (CLA) effort within the USAID/Ethiopia Mission, a set of practices to help improve development effectiveness. Learning has always been part of the work; the aim now is to make CLA more systematic and intentional.
Eurica Huggins Axum
Director of the USAID Donald M. Payne Fellowship Program
Howard University
Ms. Eurica Huggins Axum is the Director of the USAID Donald M. Payne Fellowship Program at Howard University. Ms Huggins Axum is an international exchange and policy facilitator expert and with over 25 years of experience in building global communication platforms for government and commercial clients worldwide. She has directed U.S. Department of State professional exchange programs for the Institute of International Education (IIE) for more than 20 years and has served in multiple positions that included Assistant Director for Programming for the U.S. Department of State, International Visitor Leadership Program (IVLP) and Unit Director for the Professional and Global Exchanges. She also designed and administered short-term IVLP professional exchange programs for hundreds of up-and-coming leaders from around the world on a variety of themes. Ms. Huggins Axum has led the development of several U.S. Department of State and White House special initiatives for Africa and other world regions. At Partners for International Education and Training, she developed U.S. Agency for International Development (USAID) short-term professional training programs for participants from Africa. Due to her expertise, she has served on the boards of the National Council of International Visitors (now Global Ties U.S.) and the Center for Black Culture and International Understanding, U.S. Board. As a cultural leader, her significant community activities include serving as Co-Founder for the African Diaspora Ancestral Commemoration Institute (ADACI), and Public Relations Officer for KanKouran West African Dance Company. She is also a docent at the Smithsonian Museum of African Art. Ms Huggins Axum has been invited by foreign governments and the private sector to participate in several international educational and cultural exchange programs that included a Brazilian Ministry of Foreign Affairs project on Zumbi and the Afro-Brazilian culture, and the Presidential Delegation for the FESMAN World Festival of Black Arts and Culture in Senegal. She has also given presentations on diverse topics related to Africa and the African diaspora, women's empowerment, as well as diversity and social justice issues, at numerous programs in the U.S and internationally including Ghana, Nigeria, and Senegal. She has a Master's Degree in International Management from the University of Maryland University College and a Bachelor's degree in International Marketing from the City University of New York. Ms. Huggins Axum is the recipient of several community service awards including the National Award for Excellence in programming from the National Council for International Visitors, and in 2019, she received the Distinguished 400 Award from the 400 Years of African American History Congressional Commission.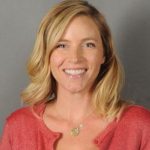 Valerie Karr
Founding Partner & President, Inclusive Development Partners (IDP) and Associate Professor
University of Massachusetts Boston
With expertise in inclusive development, education, human rights, youth and disability, and a track record of effective rights-based advocacy internationally, Dr. Valerie Karr's research and advocacy focus on ensuring the inclusion of marginalized populations in the development agenda. Framed by the "No One Left Behind" movement incorporated into the Sustainable Development Goals, one key research project seeks to support development partners to live up to their commitments in targeting assistance to vulnerable groups (persons with disabilities and vulnerable children) and with what results. Dr. Karr serves as the Principal Investigator of the Multi-Country Study on Inclusive Education, a three-year evaluation of USAID inclusive education activities in Cambodia, Malawi, and Nepal. Transdisciplinary in nature, Dr. Karr's work spans diverse fields such as international development, public policy, government, economics, sociology, and education. Through academic and consulting work, she engages directly in development initiatives at many levels, such as governments, ministries, schools, and civil society organizations, such as the USAID, United Nations, the World Bank, Open Society Foundation, and country-level work in Rwanda, Tanzania, Malawi, Egypt, Cambodia, Qatar, Bangladesh, Cambodia, Nepal, Ghana, Saudi Arabia, Ecuador, and Syria. Dr. Karr holds an Associate Professor position at the University of Massachusetts Boston's School for Global Inclusion and Social Development.
Leulsegged Kasa
Research Project Manager, LASER PULSE
Purdue University
Leulsegged Kasa is a Research Project Manager for LASER PULSE at Purdue University, where he oversees USAID-funded research projects across various sectors in USAID partner countries. He provides technical and management support throughout the project cycle, ensuring project goals are met. Leulsegged also coordinates LASER PULSE's Research and Publications Working Group, which ensures deliverable quality by reviewing research and translation products. Prior to joining LASER PULSE, he provided assistance in variety of capacities to national and international organizations such as: the International Food Policy Research Institute (IFPRI); the Institute for Global Health and Development (IGHD) at Brandeis University; Pharos Global Health Advisors; Amhara Agricultural Research Institute (ARARI).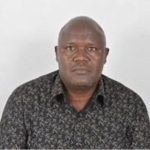 Patrick Ketiem
Institute Director
KALRO, Agricultural Mechanization Research Institute Katumani
Dr. Ketiem is currently the Institute Director of Agricultural Mechanization Research Institute (AMRI) Katumani and a Senior Scientist on Postharvest Management, Climate Change, and Mechanization. He has over 20 years of working experience in the field of agriculture and environment. Professional interests and research areas include the management of pre and postharvest losses, climate change adaptation & mitigation, sustainable resource management, renewable energy, climate-smart agriculture, agricultural mechanization, water harvesting, and agro-processing. Dr. Ketiem strongly believes in teamwork, collaborative research, and interdisciplinary approaches in addressing short and long-term human challenges. Dr. Ketiem has worked and established strong linkages/partnerships with national, regional, and international teams/projects/donor institutions and professional networks.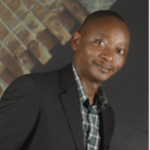 Roy William Mayega
Makerere University Consortium Lead, LASER PULSE & Deputy Chief of Party of the ResilientAfrica Network (RAN), Lecturer, Department of Epidemiology and Biostatistics, School of Public Health, Makerere University
Dr. Roy William Mayega is a Lecturer in the Department of Epidemiology and Biostatistics at Makerere University School of Public Health as well as the Deputy Chief of Party of the ResilientAfrica Network (RAN). He holds a Bachelor's Degree in Medicine and Surgery and a Master's Degree in Public Health from Makerere University. He holds a PhD in Medical Science from Karolinska Institutet in Sweden. At the school of Public Health, he is involved in teaching Epidemiology, Research Methods, Disaster Risk Reduction and Disease Control. At RAN, he leads the translation of research and innovation strategies and tools to a network of at least 26 universities in Africa, led by Makerere University. RAN's mission is to develop an evidence-based university-led framework for understanding the drivers of resilience to recurrent shocks and stresses in communities in Africa, and harness the scholarly potential of its vast network to ideate, develop and test innovations that build resilience of communities. RAN is also focused on supporting development research initiatives so that such research can be made available in any part of sub-Saharan Africa.Dr. Mayega has over 20 years of experience in Public Health related work, including 7 years of work at primary care levels.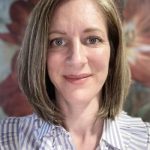 Leah Maxson
Senior Inclusive Education Advisor, Center for Education
USAID
Leah Maxson is a Senior Inclusive Education Advisor in the Center for Education at the U.S. Agency for International Development (USAID). She has over a decade of experience supporting inclusive education programs in low and middle income countries to deliver high quality, equitable, inclusive education to learners with disabilities. Her work involves managing USAID evaluation and research activities including, the Multi-Country Study on Inclusive Education in Cambodia, Malawi and Nepal; the Child Functioning Module- Teacher's Version pilot study in Nepal; and the Deaf Education Language of Instruction Transition in Education Systems study in Malawi, Rwanda and the Philippines. Prior to joining USAID, Leah worked for her alma mater, Gallaudet University in Washington, D.C., where she advised on international programs through partnerships with Gallaudet and institutions of higher education in countries around the world. Leah is an experienced classroom teacher in the U.S., Japan, and Kenya and has degrees in International Development with a focus on international disability rights (Master's) and Deaf Education for K-12 learners (Bachelor's). 
Ross Meyers
Research Project Manager, LASER PULSE
Purdue University
Ross Meyers manages a portfolio of programs as LASER's Research Project Manager. He comes to LASER following a long career working overseas with LEAD Asia, Community-Based Organizations, and NGOs like SIL. Ross has consulted or delivered development training and mentoring for clients in Togo, Benin, Pakistan, China, Thailand and Cambodia. His range of experience includes national-level NGO leadership, project design and management, minority people group advocacy, development-related distance learning, and donor relations. Immediately prior to joining LASER Pulse, Ross led Corporate Social Responsibility projects in SW China for a company he co-founded, a role that included fostering community-owned library programs. He's passionate about bringing together leadership, development, and social impact and has an MBA in Economic Development from Eastern University.
Kizito Nishimwe
Lecturer, Department of Food Science and Technology
University of Rwanda
Dr. Kizito Nishimwe is a Lecturer in the Department of Food Science and Technology at the University of Rwanda. He completed his Ph.D. in the Food Science and Technology program at Iowa State University (USA) and his MSc in Food Safety and Quality Management program at the University of Liege (Belgium) and his Doctorate in Veterinary Medicine (DVM) at Cheikh Anta Diop University of Dakar (Senegal). For the last 14 years, Dr. Nishimwe has been involved in research activities focusing on food safety, food security and nutrition. Currently, Dr. Nishimwe is involved in two different LASER PULSE-funded projects aimed at improving the dairy and livestock sector through a collaborative approach with different institutions, such as Iowa State University, the University of Florida, Alabama A&M University, Rwanda Agriculture and Animal Resources Development Board (RAB).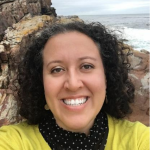 Tatiana M. Pulido
Senior Director of Evidence, Learning, and Data, Private Sector Engagement Hub
USAID
Tatiana Pulido is Senior Director of Evidence, Learning, and Data for the Private Sector Hub in the Bureau for Democracy, Development, and Innovation at USAID. Her work entails the development of a MEL framework and tools to implement the Agency's PSE Policy. Previously, Ms. Pulido served as the unit lead for the monitoring, evaluation and learning field support team in the Bureau for Food Security, which provides technical assistance to over 35 Feed the Future USAID missions in Latin America, Africa, Asia, and the Middle East. She is a thought leader in market systems development MEL, having co-authored guidelines on monitoring, evaluation, and learning in market systems development and mentored field-based staff on market system development measurement frameworks. Tatiana holds a Masters of Science in Foreign Service from the Georgetown University School of Foreign Service and a Bachelors of Science with Honors in International Relations from Brown University. She served as a Peace Corps Volunteer in Romania. Tatiana speaks English, Spanish, French, and Romanian.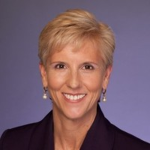 Susan Rae Ross
Senior Private Sector Engagement Advisor, USAID
As the Sr. Private Sector Engagement Advisor for the Maternal and Child Health and Nutrition office in USAID's Global Health (GH) Bureau Susan works with U.S and local companies, financiers and investors to facilitate new business models and shared value efforts, maximizing all partners' core competencies, to produce results.
Susan served as the founder and CEO of SR International, a consulting company that worked with businesses, governments and non-profits to develop effective partnerships. She has also held senior positions CARE where she led teams to execute transformative changes to organizational and programmatic models that drove improved health outcomes. She is a highly regarded speaker and author of the award-winning book, Expanding the Pie: Fostering Effective Non-Profit and Corporate Partnerships.
Susan has a dual degree–Master's in Business Administration/Masters of Science in Management from Tilburg University/Purdue University, a Master's in Public Health from University of Illinois at Chicago and a Bachelor of Science in Nursing from SUNY Plattsburgh.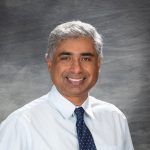 Arvind Raman
PI and Director, LASER PULSE & John A. Edwardson Dean College of Engineering, Robert V. Adams Professor of Mechanical Engineering, Purdue University
Dr. Arvind Raman is the John A. Edwardson Dean of Purdue University's College of Engineering and the Robert V. Adams Professor of Mechanical Engineering. His research focuses on exploiting nonlinear dynamics for innovations in diverse interdisciplinary areas such as nanotechnology, biomechanics and appropriate technologies for sustainable development. His work on the Atomic Force Microscope (AFM) has helped the scientific and industrial community recognize and exploit nonlinear effects to better and more rapidly image and measure properties of complex materials at the nanoscale. Via the cyberinfrastructure of nanohub the AFM simulation tools developed by Raman's group have been used by thousands of researchers worldwide. He is the co-founder of the Shah Family Global Innovation Lab in the College of Engineering that supports technology development and translation of technologies for sustainable development and the PI of the $70M USAID funded LASER PULSE center that convenes and catalyzes a global network of Universities, government agencies, non-governmental organizations, and the private sector for research-driven practical solutions to critical development challenges in Low- and Middle- Income Countries. 
Raman is an ASME fellow, an ASME Gustus Larson Memorial Award recipient, Keeley fellow (Oxford), College of Engineering outstanding young investigator awardee, and a NSF CAREER awardee. Professor Raman joined Purdue University in 2000 as an Assistant Professor following a PhD in Mechanical Engineering from the University of California at Berkeley advised by Prof. C. D Mote Jr. (1999), MS in Mechanical Engineering from Purdue University (1993), and a B. Tech in Mechanical Engineering from the Indian Institute of Technology, Delhi (1991).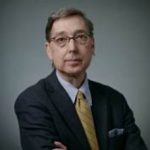 Gerald Shively
Associate Dean and Director of International Programs, College of Agriculture
Purdue University
A Professor of Agricultural Economics, he has served on the Purdue faculty since 1996 and has more than 25 years of research experience working in the areas of agricultural development, food security and natural resource management worldwide. He has published more than 200 scholarly works and has received numerous teaching and research awards. He is a Fellow of both the International Association of Agricultural Economists and the African Association of Agricultural Economists.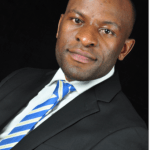 Julius Ssentongo
Public Health Physician, Director Operations and Director Eastern Africa Resilience Innovation Lab at the ResilientAfrica Network (RAN), Makerere University, College of Health Sciences, School of Public Health
Dr. Julius Ssentongo is a Public Health Physician and he currently serves as Director Operations and Director Eastern Africa Resilience Innovation Lab at the ResilientAfrica Network (RAN), Makerere University, College of Health Sciences, School of Public Health. Dr. Ssentongo has extensive experience in research and innovation, including designing and implementation of both qualitative and quantitative research studies. He has led and coordinated development research on several topics including resilience, digital identity, off-grid energy, basic and higher education, and impact of COVID-19. During the Tusome Project, Dr. Ssentongo served as a Co-Investigator and Liaison Officer for the implementing consortium that included RAN (lead), University of Nairobi, and Catholic Relief Services – Baltimore, USA. From 2018 to 2020, Dr. Ssentongo served as the RAN Point of Contact for the LASER PULSE program. He has facilitated a number of LASER PULSE activities including a recent capacity building course on Research Leadership. He also regularly facilitates systems thinking and human centered design trainings delivered by RAN for partners. He has experience managing projects, especially programs funded by USAID and the United Nations. Dr. Ssentongo holds a Masters of Public Health (MPH) and Bachelor of Medicine and Bachelor of Surgery (MBChB), both awarded by Makerere University.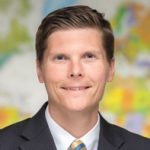 Michael Sweikar
Univ. of Notre Dame Consortium Lead, LASER PULSE & Executive Director and Keough School Term Assistant Teaching Professor, University of Notre Dame
Michael Sweikar oversees the operations and management of the Pulte Institute, including strategy, staffing, academic integration, and programs. In this role, Sweikar provides oversight of externally funded global development research and education projects spanning five continents. He has overseen global development partnerships with multiple federal agencies, including the United States Agency for International Development (USAID), U.S. Department of State, Millennium Challenge Corporation, and the U.S. Department of Labor, in addition to numerous corporations and foundation partners.
Sweikar serves as an Indiana State representative to the U.S. Global Leadership Coalition (USGLC), which works to educate and engage policymakers and community leaders on why investments in development and diplomacy help keep America safe. Sweikar also serves on the Steering Committee for USAID's  $70M Long-Term Assistance and Services for Research (LASER) grant partnership with universities, and has published on models of partnership between universities and non-governmental organizations (NGOs).
Prior to joining the University of Notre Dame, Sweikar was a program manager at the National Center for State Court's International Division in Arlington, Virginia where he supported the management and administration of USAID-funded rule of law projects, including the Kosovo Justice Support Program that supported the improvement of court administration, legislative drafting, and judicial training in Kosovo.
Sweikar has worked on proposal development in response to USAID, U.S. Department of State, and United Nations Development Programme request for proposals, particularly those in Eastern Europe, West Africa, and the Middle East. He served as a research analyst in British Parliament and has designed and implemented several studies in conjunction with the Carter Center, CARE (Cooperative for Assistance and Relief Everywhere), and the U.S. Department of Justice.
Sweikar holds a J.D. from the College of William and Mary Law School and a master's in public policy from the Thomas Jefferson School of Public Policy at the College of William and Mary. He earned his bachelor's in political science from the University of Notre Dame.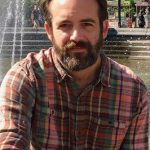 Brent Wells
Senior Strategic Lead and Program Officer, DDI/ITR/Research Division
USAID/LASER PULSE
Brent Wells is the Senior Strategic Lead and a Program Officer in USAID's DDI/ITR/Research Division. He is the team lead for the LASER program and manages a number of activities across other Research Division programs. Brent came to USAID from academia as a AAAS Science and Technology Policy Fellow. Prior to USAID, Brent completed his PhD in developmental genetics at Columbia University and worked as a postdoctoral researcher at New York University.
Corrie Willson
Program Analyst III, DDI/ITR/Research Division
USAID/LASER PULSE
Corrie Willson is a Program Analyst III in USAID's DDI/ITR/Research Division. She is an activity manager for the LASER program and manages a number of activities across other Research Division programs. Corrie holds a Masters in Education from Harvard Graduate School of Education and a B.A in Global Development Studies and Sociology from the University of Virginia.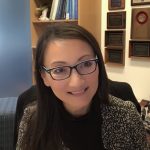 Yuehwern Yih
Academic Director, LASER PULSE & Professor, School of Industrial Engineering, Purdue University
Dr. Yuehwern Yih is the Academic Director of LASER PULSE Consortium and Professor of Industrial Engineering at Purdue University. Her research area focuses on system engineering for developing strategies to optimize and manage complex systems/operation performance. Dr. Yih translates and implements her research work as system models, evaluation tools, designs and solutions in health systems, humanitarian relief operations, supply chains, and global development. Examples include an integrated nutrition support system for HIV patients in Kenya, jointly developed with AMPATH, an emergency response supply chain management system (E+TRA, a.k.a. ETRA), jointly developed with Catholic Relief Services, an integrated demand sensing health supply chain (E+TRA Health) in Uganda, joint effort with Makerere University and Management Science in Health, and spatial redesign for Kangaroo Mother Care in Malawi, joint effort with Save the Children. Dr. Yih is an IISE Fellow and ELATE Fellow.